Back to basics feeding regimen for Lisa Morgan's Dressage horses
Hay steaming fits a healthy trend toward back-to-basics feeding practices.

By Kim Miller | Equestrian Writer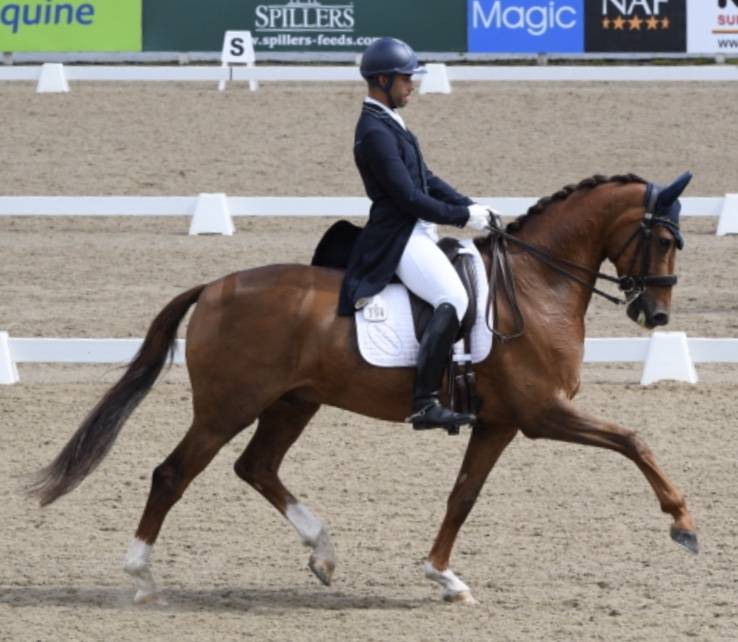 Dannie Morgan & Knoxx Figaro

Lisa Morgan purchased a Haygain Hay Steamer for a simple reason: to make hay more palatable for Knoxx Figaro. The fast-rising dressage star was a fussy eater and thus hard to keep in good weight. The champion of the Superflex Intermediate 1 title at the Winter Dressage Championships (held at its delayed August date) is fussy no more and instead feasting on his steamed hay.

Making steamed hay the mainstay of Figaro's diet also eased concern about the Jazz x Krack C's son's early history of ulcers. Haylage would have been ideal for weight gain and maintenance. However, the partial fermentation that occurs in haylage has a higher acidic content that is a poor choice for horses with a tendency toward ulcers or hindgut sensitivities.
Lisa keeps seven horses at her home farm, Nun's Walk Equestrian, in Hampshire's Steventon, and she's seen them all benefit from steamed hay. The intermittent cough of an older horse is gone, for example, and all the horses "seem to look and feel really well."
That includes the Grand Prix mount of young professional Dannie Morgan, Southern Cross Braemar, aka "Barry." Barry lives at Nun's Walk with Figaro and a promising 5-year-old, Luther, that Lisa and Dannie co-own. Dannie and Lisa are not related, but they are united in their mutual appreciation of Haygain and its impact on their horses. Barry arrived at Lisa's yard a year ago as another picky eater and one dedicated to haylage. But he has happily switched to steamed hay and is thriving, Lisa reports.
All the horses at Lisa's yard made their preferences very clear when a minor steamer repair required feeding soaked hay for a stretch. "They went on strike!" Lisa reports. A portable HG One travels with Lisa's horses if they are going to be away from home for more than one day. That assures no such protests during competition and keeps them on consistent, clean, nutritious forage while traveling.
Lisa has been aware of hay steaming for several years. She first purchased another brand but found it unsatisfactory. Haygain is unique in its ability to steam hay at temperatures up to 100°C, which is needed to reduce up to 99% of the dust, fungi, bacteria and other allergens found even in hay of top nutrient quality. Haygain's thermally sealed chest retains the high temperatures long enough to purify the hay. Unlike soaking hay, Haygain steaming preserves nutrients and produces hay with appetite inducing scent, taste and texture.
A Shift to Simpler Feeding
While Haygain is a well-regarded brand in high performance dressage circles, Lisa senses that some don't fully understand steaming's benefits and how well the purchase price and extra step pay off in horse health. That may be shifting amid what Lisa senses is a back-to-basics trend in feeding practices. "I think that some of the quotes that have been made about feed products over the years have turned out not to be all truth," she reflects of one influence on how she feeds her horses. "A year ago, I stopped feeding pre-bagged mixes. I went back to barley, whole oats and alfalfa." One benefit of such a meal is longer chewing time, which produces more saliva that protects the stomach from digestive acids. "I feed Hi Form natural supplements and hay. My horses have never looked better.
"I think there is more awareness of the importance of good quality hay," she continues. "Once you've got a steamer, you have an opportunity to give your horses what they need in terms of good quality nutrition primarily through forage." Veterinarians talking to owners about the critical role of forage is contributing to the trend, along with owners becoming better educated about gut function and its impact on performance and overall well-being.

Increased awareness of the prevalence and causes of ulcers in performance horses has "got people thinking about the kind of stuff we are putting in our horses and how it's impacting the gut." In short, Haygain assures horses get everything they need from their hay and nothing they don't.
There's also talk of potential shortages of quality hay after prolonged and extreme hot weather during harvest. That, too, may be motivating more owners toward proactive ways of making the most of whatever hay is available should those predictions bear out.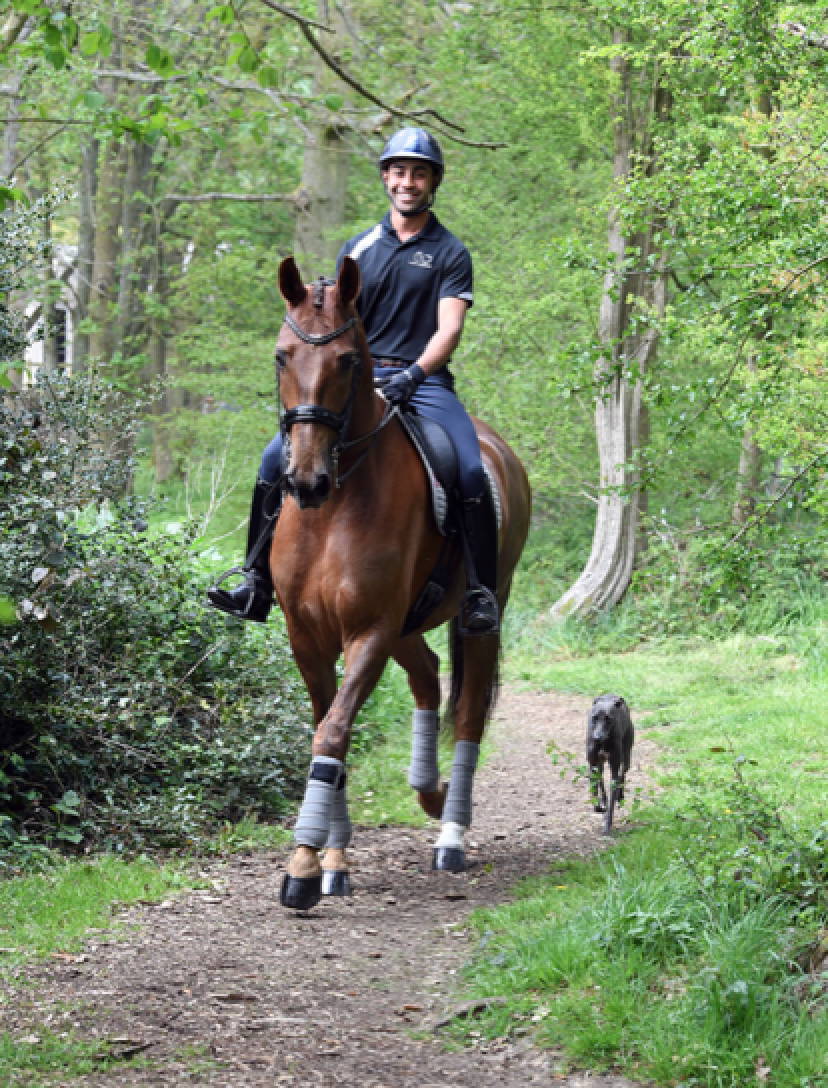 Whatever the whys behind a shift to basic, hay-based feeding, that program is helping the horses in Lisa's care thrive in and out of the show ring.
Get the Haygain Newsletter
Subscribe for the latest news, health advice, special offers and competitions. Fill out the form at the bottom of this page.