Steam Teamers set to tackle the Land Rover Kentucky, starting Thursday! 
True horsemen treat every horse as an individual. Along with all aspects of their care, nutrition routines are carefully calibrated. Body type and tendencies, intensity of work, food sensitivities and temperament are all considered, and the plan is continually monitored and tweaked.
For all that individualism, however, there's a consensus in the nutrition plan for many of the contenders in this year's Land Rover Kentucky Three Day Event CCI5*. This eventing competition, April 22-25, is one of only five held at this level worldwide and it demands the highest level of preparedness and performance.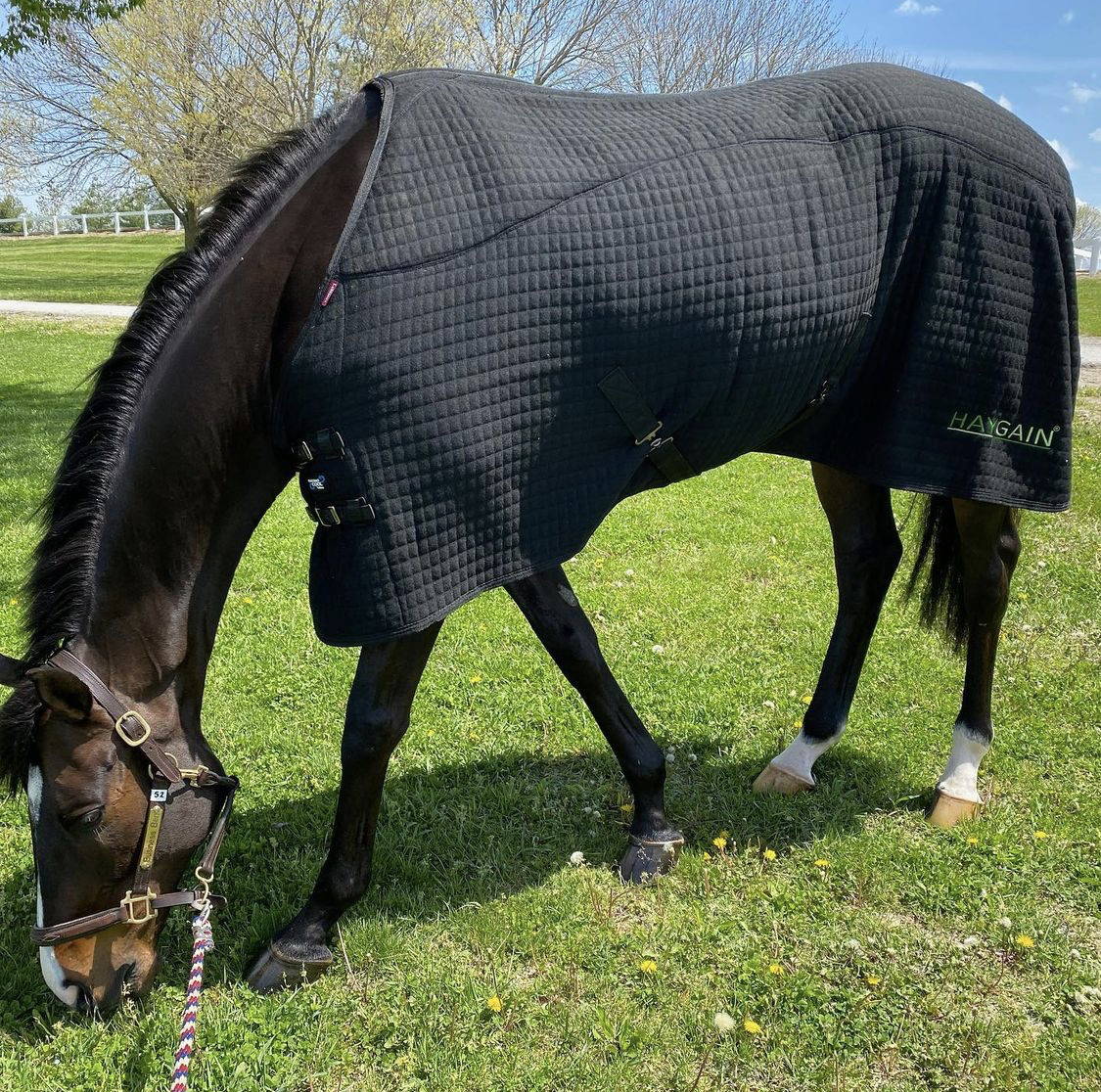 The consensus? Steamed Hay.
Will Coleman, Liz Halliday-Sharp, Lauren Nicholson, Tamie Smith, Allison Springer, Will Faudree and Caroline Martin are among the American 5* contenders to consider it critical. They are joined by Lauren Billys, Lynn Symansky and Alyssa Phillips in the CCI4*-S running concurrent with the 5* this year.
Entered with Oratorio, many-time Olympian William Fox-Pitt, of Great Britain, is one of the earliest believers in the benefits of Haygain's high-temperature steamed hay. And several horses representing New Zealand in the 5* will benefit from arrangements made to ensure steamed hay for them while at the Kentucky Horse Park.
It's that important.
Like clean air and clean water, clean hay is critical to horse health and performance. As developed by Haygain, the high-temperature steaming process produces that clean hay. By attaining and maintaining temperatures of up to 100°C in a thermally-sealed container, steaming eliminates up to 99% of the dust, mould, bacteria and other allergens found even in hay of good nutrient content.
These problematic particles are invisible and microscopic: small enough to slip past the respiratory system's natural defences. Anywhere they settle in the upper and lower respiratory tract, they can trigger irritation and inflammation that restricts airflow. In the lungs, they can restrict the transfer of oxygen into the bloodstream.
All living beings need oxygen. Because their bodies are 60% muscle, horses need a lot of it. Horses galloping full tilt over four miles, flying over immovable obstacles, as they will in Kentucky, need all the oxygen they can get. This is a main reason why Haygain's green logo-ed black chests have become ubiquitous at eventing competitions, including this biggest one in North America.
Kentucky contenders sought out Haygain for different reasons. Elizabeth Halliday-Sharp started steaming to help prevent a recurrence of ulcers in Daniro Z. For Tamie Smith, it was her retired 5* horse, Wembley, whose picky appetite made it hard to keep weight on. When Lauren Billy's 2016 Olympic partner Castle Larchfield Purdy developed Inflammatory Airway Disease, steamed hay became critical to his management. Once they started steaming, there was no looking back.
Caroline Martin steams because she understands that even "really good" hay has bad things in it. "Forage is 90% of horse's diet, so if you miss something that important, it just opens doors for anything bad to happen."
Like a lot of horsemen in and out of the competitive ranks, Lauren Nicholson keeps her horses on it to prevent problems. As her contemporary and fellow Kentucky competitor Will Coleman states, "Being able to guarantee dust-free forage for our horses has been a game changer for us."
Often described as "The Best Weekend All Year," the Land Rover Kentucky Three Day almost didn't happen this year because of COVID-related funding issues. Rider-led international fundraising efforts got it back on the schedule and anticipation is high for a terrific competition. Alas, no spectators, but USEF Network is broadcasting the action starting Thursday, April 22, with phase 1 dressage.
While each pair prepared in their own way, steamed hay is common ground for many contenders on this exciting, highest level stage.