Dressage is complicated: Haygain's benefits are not!
Hay steaming and ComfortStall fit Hannah Biggs' principles on her path to success.

By Kim Miller | Equestrian Writer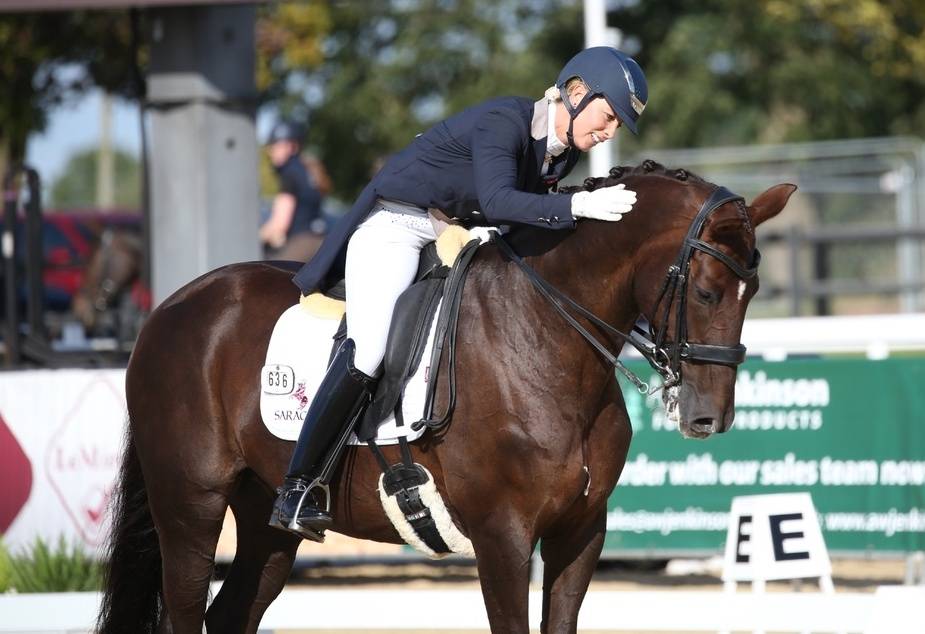 Haygain hay steaming was a "no brainer" to Team GBR dressage rider Hannah Biggs when she first learned of it, shortly after its commercial debut in 2009. She has since come to feel the same way about Haygain's newer offering, ComfortStall Sealed Orthopedic Flooring.
The innovative flooring has proven a bigger boon than even Hannah expected since her head groom went on maternity leave. "I have a few girls that help me part time, but the majority of the time I am doing all the mucking out myself and it's so easy to do. Plus, there's none of that ammonia smell from the urine seeping underneath the mats."
ComfortStall is "selling itself" once visiting vets, farriers and physios step onto it, Hannah relays. Which is exactly how she came onto it. "I stood on a few sample pieces of ComfortStall and you could really feel the difference, especially when you step back onto concrete."
Hannah has a mix of top prospects and young horses at her small base in Gillingham. Most enjoy an outdoor lifestyle as much as possible. When they're indoors, standing or lying on ComfortStall gives them a big health advantage in cushion, comfort, safety and a clean environment, she states.
As an experienced competitor, Hannah is all about giving her horses every advantage and edge. That's what she recognized in Haygain Hay Steaming right off the bat.
When competing internationally and on route to that level, "You're looking at every possibility of what you can do to benefit the horse and create the healthiest environment for them," Hannah says. "That's critical to the horse being able to perform at its best."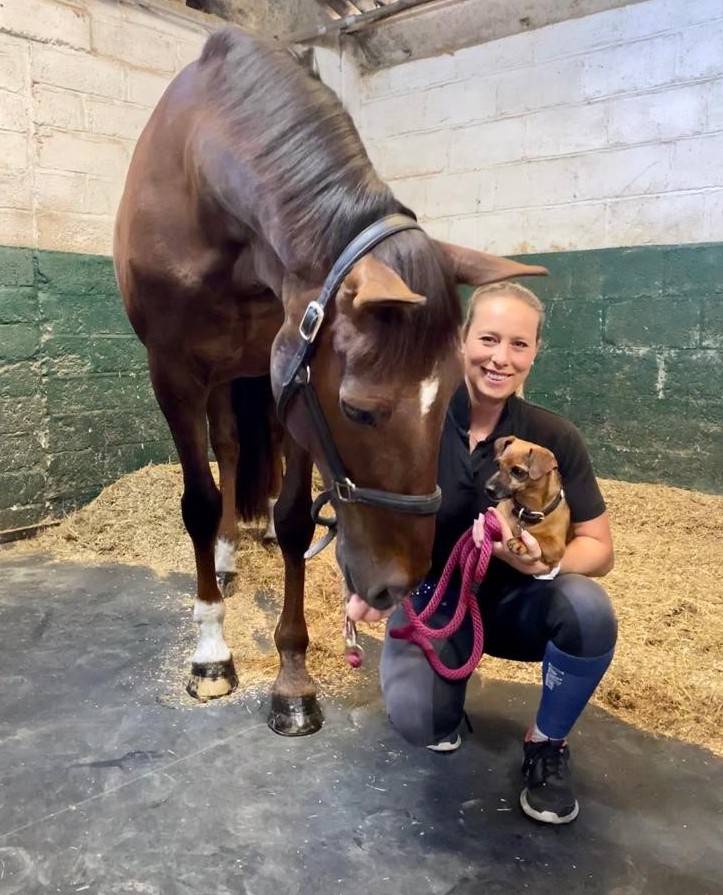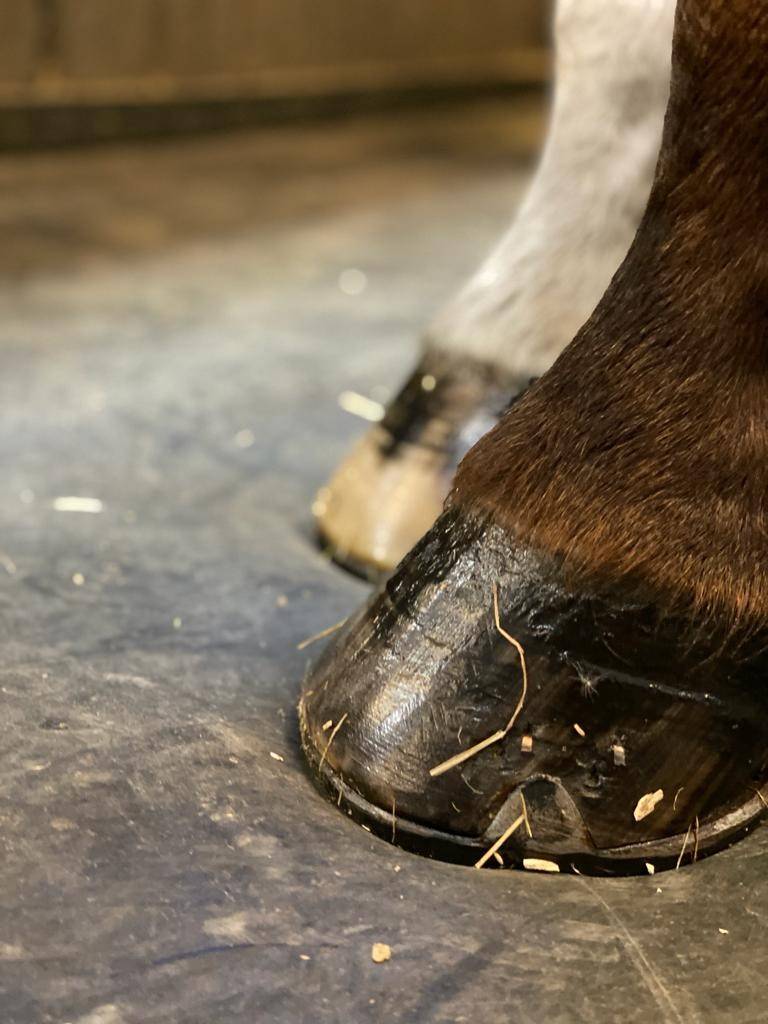 "Given that forage is the most important part of their diet, it only made sense to have it be as good as it can be," she continues. High temperature hay steaming reduces up to 99% of the dust, mold, fungi and bacteria found even in hay of good nutrient content. These microscopic bits of irritants and allergens slip past the equine respiratory system's natural defense mechanisms, triggering irritation and inflammation in the upper airway and the lungs. Their presence hinders the lungs' ability to filter the inhaled oxygen and to transfer it to the blood stream, where it fuels performance of every bodily function.
"The hay steamer is an ingenious and now essential piece of kit that should be in every yard," she asserts. "It offers all the benefits of dust free forage without any loss of nutrition." Not having the hassle and potentially harmful effects of soaking hay is another plus.
Steamed hay and ComfortStall fit Hannah's emphasis on holistic horse care. And that fits with her coaching efforts, another aspect of her career since being selected for and completing the BEF Youth Pathway Coaching Programme. Thanks to technology, she's been helping clients in Kiev, Moscow, St. Petersburg, Oslo and Hong Kong and throughout the U.K., all without leaving home.
Wherever the students are, Hannah likes to get to know each horse/rider combination and "do an all-around approach rather than me just shouting instructions." The horse's nutrition and stabling situation is taken into account along with fitness plans, farrier and physio work, plus a big emphasis on groundwork to embrace and harness the many variables that contribute to horse and rider success.
As much as she loves coaching and has enjoyed having more time for it during the COVID show shut-down, the break also intensified Hannah's desire to get back onto the competitive circuit. Her top prospect is Freeman, who she developed to the 6-Year-Old Shearwater Young Horse Championship at the British Dressage National Championships last year. As a 7-year-old, he is further coming into his own and that progression accelerated recently while working with coach extraordinaire Carl Hester.
"When I was a little girl, I dreamt of dancing with my best equine friend," Hannah told her Facebook followers. "I imagined how that would feel and now I've felt that dream for real. If wishes were horses, Freeman would be it."
Coming along nicely, too, is the 4-year-old mare Briarwood Narcissa.
She loves campaigning at the upper levels, as she did with her famous stallion Weltzin and her current rising star Don Caledonia. She brought both of them up from the young horse ranks and loves that aspect of the sport, too.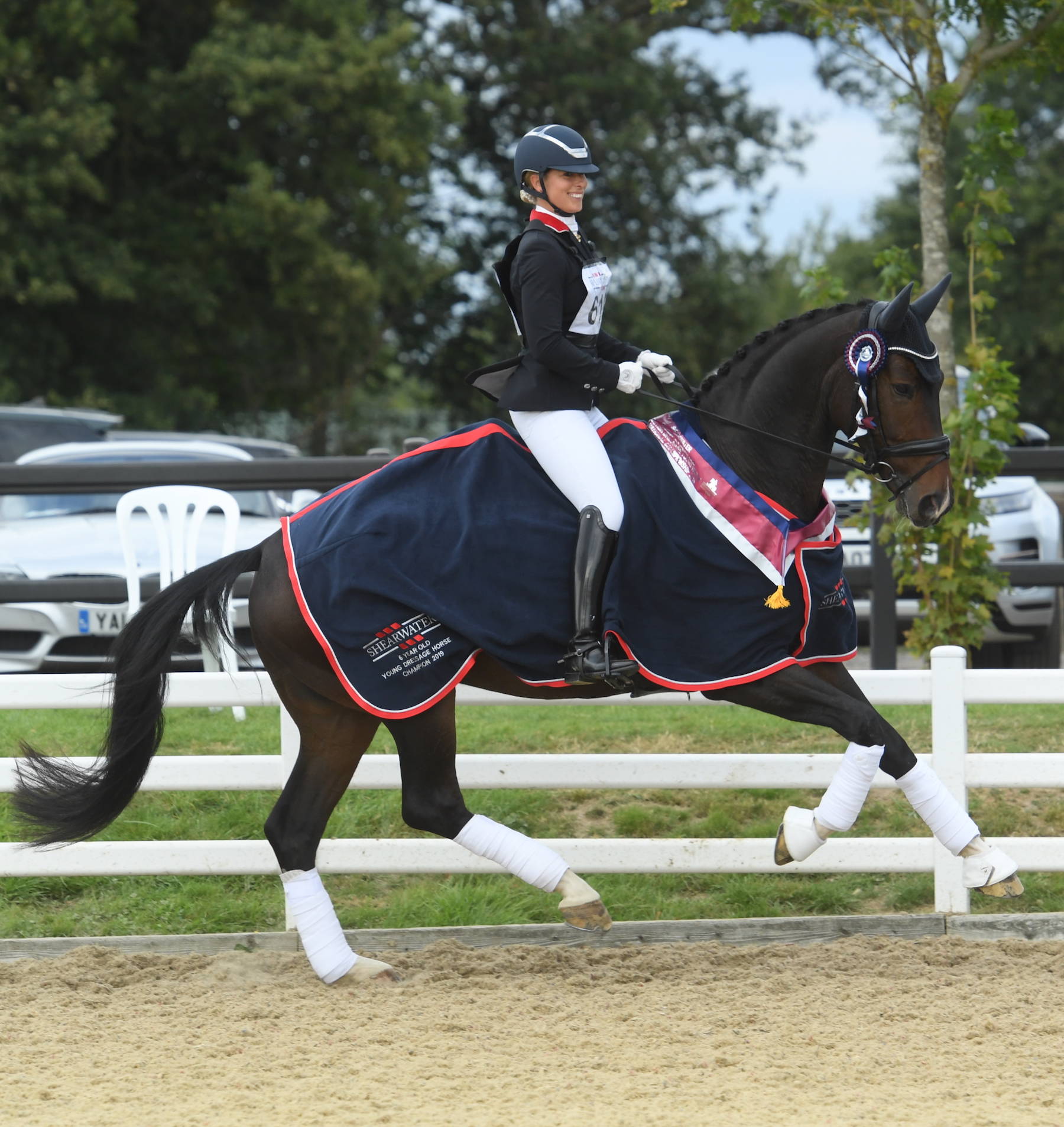 "There is something very rewarding about the young horses, how you build up that connection with them," says Hannah, who was a member of the BEF World Class Programme with Weltzin from 2010-2016. "I'm equally a competitor and getting out there on the world stage and showing what we've done is also great. They are equal ways to enjoy the horses in different ways."

Hannah recently brought two new foals from favorite and familiar bloodlines, so her pipeline of future competition horses is flowing. They all get steamed hay, she reports. "I don't know why anybody wouldn't steam hay for all their horses." And, she'll put as many of them on ComfortStall as she can. In essence, whatever it takes to keep them happy, healthy and performing at their peak.
Get the Haygain Newsletter
Subscribe for the latest news, health advice, special offers and competitions. Fill out the form at the bottom of this page.