When to scrimp and when to invest in the quest for a healthy, happy horse.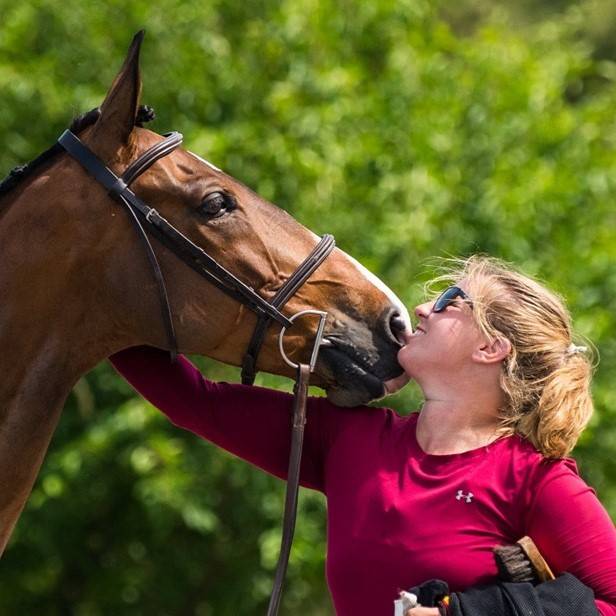 If there is one thing everyone can agree on in horses, it's that they are expensive. I've always heard "there is no such thing as a free horse" and "the cheapest thing about owning a horse is buying one."
While these two statements may be true, there are plenty of ways to save on horse care costs. Remember that time is money, so cost saving may not just be in the way of cheaper products, but also in items that help you work more efficiently every day.
Did you know that most of your grooming products can be purchased for much cheaper at your local grocery store instead of buying from a tack shop?
I don't mean brushes, supplements, or actual horse feed. But the liquids, "lotions and potions," and other items can all be found without stepping foot into a tack shop.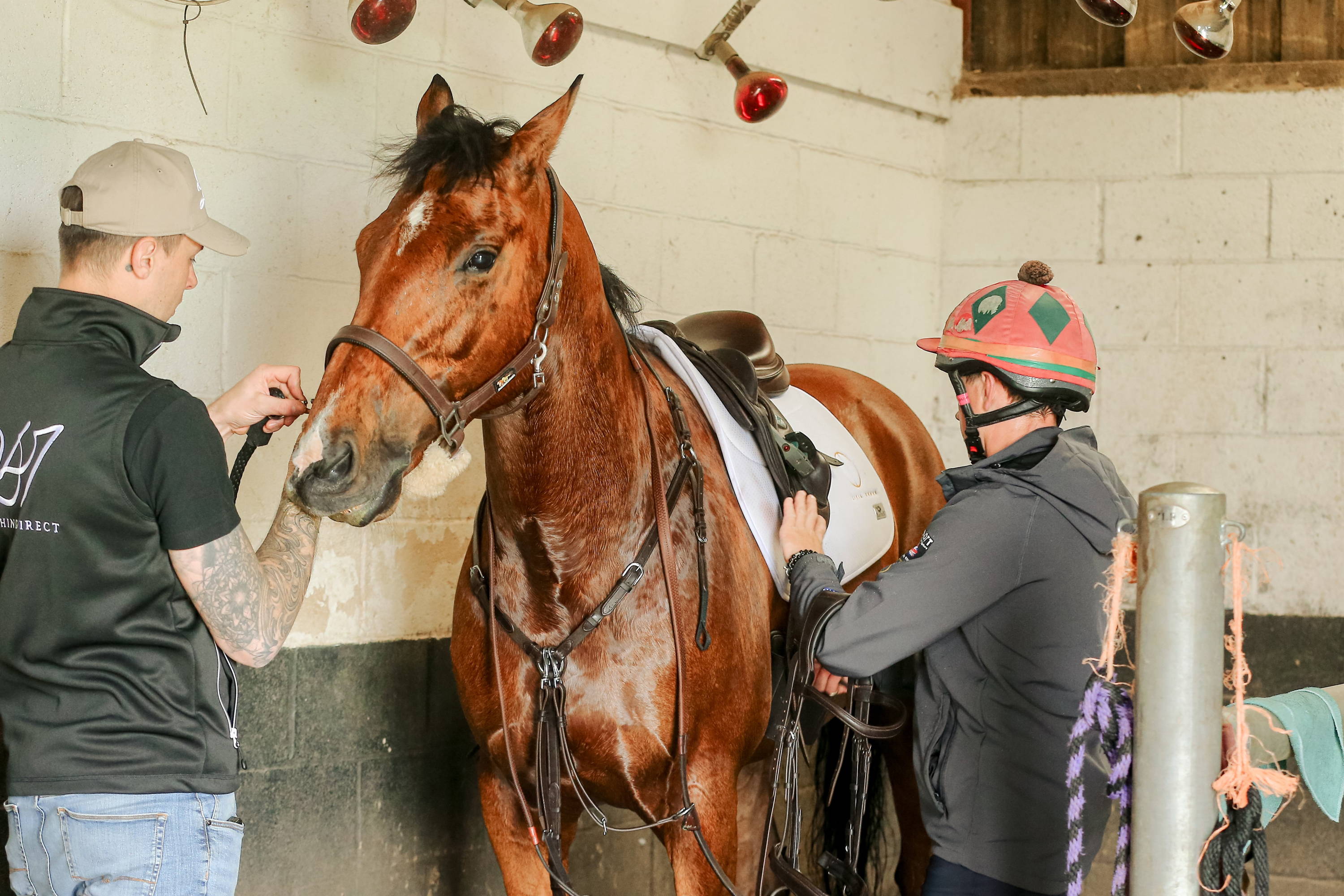 Some of my favourite things to use in the barn are rubbing alcohol, witch hazel, and apple cider vinegar. These three items can be purchased in gallon jugs and then dispensed into smaller spray bottles and used for a variety of things. Stain removal, anti-itch spray, hive treatment, homemade fly spray. The possibilities for these products are almost endless and buying them in bulk means they are always on hand, and you save on both price and plastic. 
 Cheap shampoo, Ivory soap, and dandruff shampoo can all be purchased from your local store as well. You get more volume for a cheaper price. This adds up over time, especially if you have a horse that is prone to fungus and crud on their legs where you need to wash daily. It also never hurts to have a surplus of towels around which can be purchased in basic colours.
For show items you can grab baby oil to add that extra bit of shine. Throw some in a wash bucket with shampoo or use some on a rag for your horse's nose and around their eyes. Keeping vegetable oil around can help your hoof oil last a lot longer. Buying a gallon of dark hoof dressing and cutting it with vegetable oil will give it a better consistency and give you double the product!
If you want to make your horse's whites really white, instead of spending a lot of money on expensive bluing shampoo, make your own! Add approximately 1 tablespoon of Mrs. Stewart's bluing agent laundry detergent in a bottle of cheap shampoo and shake it up well. It'll cost about $1 for a full bottle of shampoo and you'll have laundry detergent to help whiten up show saddle pads as well!
Aside from just shopping smarter, there are other ways to save money in the barn. These may be a bit more expensive up front, but they save money in the long run. 
When Quality = Cost Savings
Do your research and budget accordingly, which may mean making small changes over a long period of time. Here are some of my best cost saving big ticket items in the barn that have saved me both time and money over the years.
A good, sturdy wheelbarrow and pitchfork. Think about your barn and your own preferences when buying. I am incredibly picky about my pitchfork and clean stalls much faster when I have one I enjoy using. When purchasing a wheelbarrow, I always consider the barn floor, how far I have to push it outside, and what the path looks like. I then pick what type of wheels and whether I want a 1 or 2 wheel design.
A good base in your stalls and bed accordingly. A good solid stall floor, whether natural or matted, can influence how much bedding you need to use. If you're using dirt or limestone, make sure it is tamped down appropriately. If the base is not solid it will erode and shift, creating an uneven stall floor which can lead to an expensive and time-consuming repair. 
If you're going the mat route, there are several options to consider. Some barns choose to use sections of mat that are fitted together. Others get large sections of mat fit for each stall and lay them down. My personal favorite is the ComfortStall Sealed Orthopedic Flooring, which has a single-piece durable top cover that seals to the stall wall. This keeps urine and water from seeping underneath which requires digging to remove the soiled bedding. ComfortStall's medical grade foam provides built-in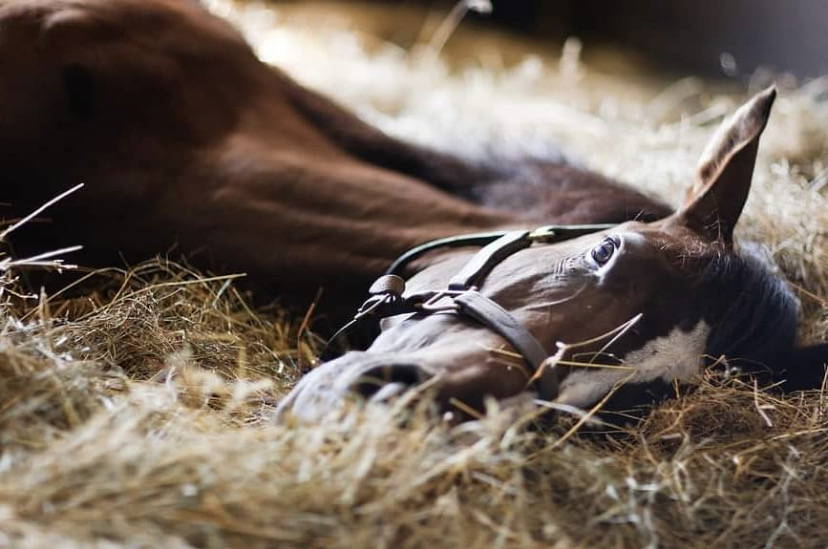 cushion and requires minimal bedding. This flooring system reduces time spent cleaning and money spent on bedding. 
Feeding quality hay and grain can lead to sticker shock, but over time it is the less expensive option. By feeding good quality hay and grain, your horse will consume less volume for the same nutritional value. Good quality forage should support most of your horse's diet, which should lead to needing less quantity of grain to supplement calories.
Talk to your vet about your horse's specific nutritional needs, as some horses have dietary restrictions and cannot have certain hay or grains.
Having to feed less grain means less time making meals. Having quality hay available leads to less hay waste, and less time cleaning it off a stall floor. Introducing a slow feeder such as the Forager Slow Feeder will also help contain hay waste and gives horses a task for longer. This results in not having to repair chewed boards in a stall among other destructive behaviors.
Protect Your Pastures
For horses who get turned out, good pasture management is a key. Having multiple fields that your horses can rotate on will help when it comes to both mowing and resting pastures. Overgrazed fields lead to poor grass quality, which can result in needing to feed hay outside as well. Having a plan for the number of horses per field, how often and for how long to rest, and executing this plan will result in quality pastures and overall lower cost.
A couple last thoughts on cost saving. Do you have space to store plenty of hay or grain? If so, consider buying a bulk load and saving on multiple delivery fees. Are you in a barn with friends who use the same vet? Ask about scheduling appointments on the same day to split a farm call. Small savings like this accumulate quickly and equal a show entry, anew bridle, or just an emergency fund for a rainy day.
What are some of your favorite cost savinghacks?
Aboutthe Author-  Courtney Carson is a lifelong horseperson who has competed at the upper levels of three-day eventing and moved into grooming for U.S. Olympic eventer Doug Payne in 2016. Throughout her career she tended to top event horses and show jumpers, travelled the world for competitions, and was a part of the Tokyo Olympic team as groom for Vandiver.
Courtney prides herself on always advocating for the horses and good horsemanship. Since retiring as a full-time groom she works in a small animal veterinary hospital, serves on the board for the InternationalGrooms Association, freelance grooms, and teaches grooming clinics.