Miniature horse breed's unique health concerns are well addressed by steamed hay for Combined Driving youngster in Texas.
"It's just dust" didn't sound quite right as a description of the powdery substance that kept appearing in hay deliveries to the King family's Northeast Texas home barn. Especially when two of Lindsey King's four Miniature Horses presented troubling symptoms: an exercise-induced cough for one and a hives outbreak for another.
Jagger, a "Very Small Equine" per Miniature Horse Combined Training parlance, began regularly coughing early in their trot sessions. Lindsey suspected the "just dusty" hay was to blame and switched suppliers.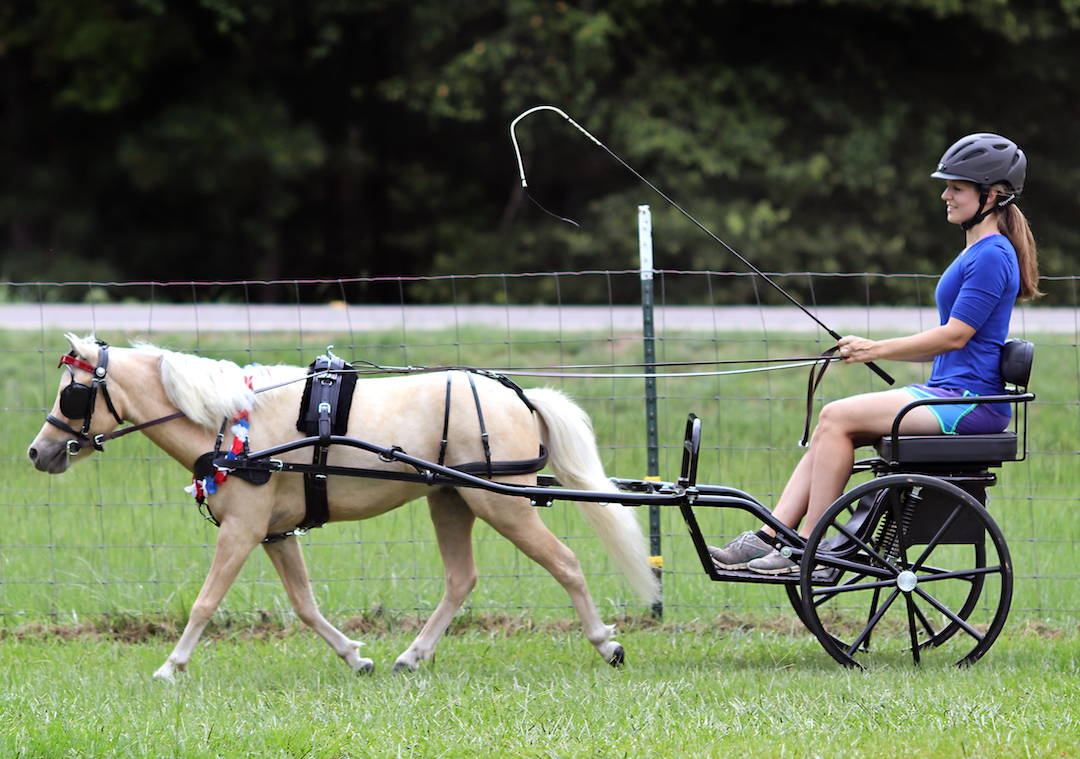 The new batch had the weird dust, too. "Mould, maybe..." Lindsey thought given that their area gets lots of rain and high humidity. Opting not to wait for a definitive answer about what that dust was, she hit the information highway in search of healthy hay and found Haygain High Temperature Hay Steamers. The Haygain steaming process rids hay of up to 99% of the dust, mould, bacteria and other allergens found even in good quality hay.
An HG One Hay Steamer, the smallest of three models, arrived in November. A mother, teacher and horse keeper, Lindsey has a busy daily routine that now includes steaming hay morning and night for her four Minis.
Jagger's cough cleared up quickly, enabling Lindsey and the 5-year-old registered Mini to continue their training for eventual Combined Driving competition in the Very Small Equine division later this year. The mare with hives now has a coat restored to its normal beauty and good condition. Lindsey is especially glad to get that resolved with allergy season right around the corner.
Little Horse, Big Concerns
Miniature Horses have unique health concerns. They are often extra sensitive to the carbohydrate content of their diet and are prone to obesity. Like most equine nutrition experts, Lindsey considers it healthiest to have hay be the biggest part of their diet. That makes it all the more important that the hay is clean and free of respiratory particles.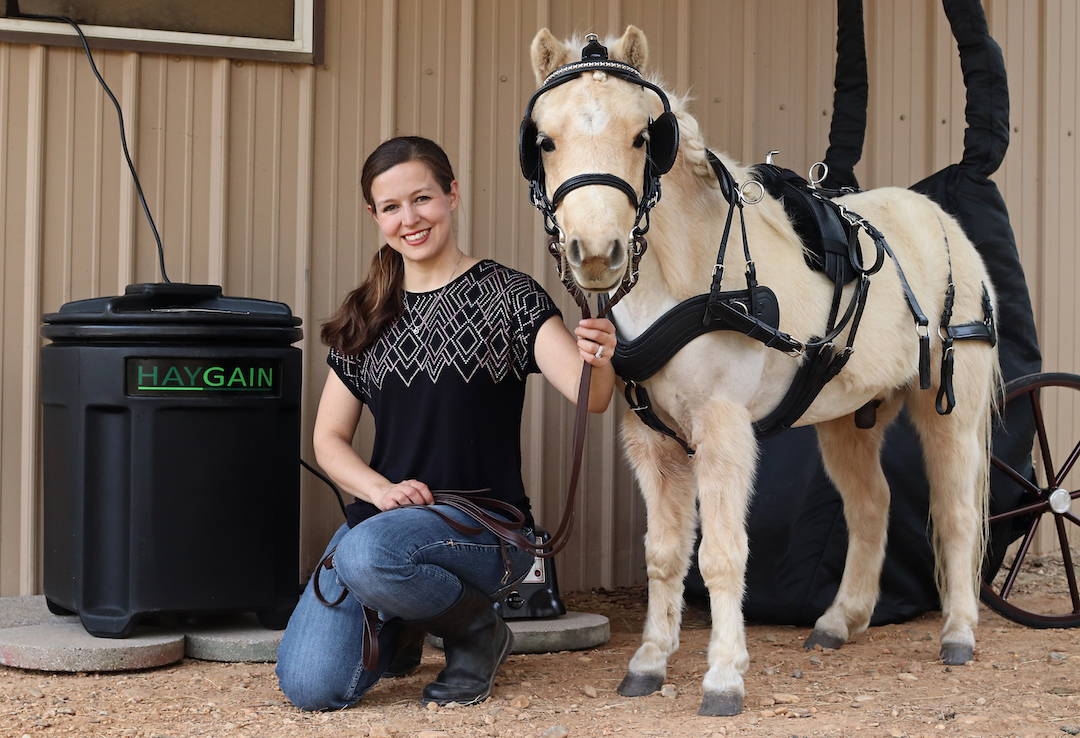 The breed's small head size can cause overcrowding of the teeth, which puts the tooth roots inside the sinus cavities. That makes for a crowded cavity with less room for clearing fluids. The close quarters sometimes mean bacteria gets trapped in the sinuses, where it can trigger sinusitis, inflammation and pain. 
These are among the reasons Lindsey was rightly suspicious of the "just dust" assurance from her previous hay supplier. Even forage of top nutritional quality is loaded with microscopic bits of mould, fungi, bacteria and other allergens. It's collectively visible as the cloud of dust that arises from a shaken flake of hay. These particles can irritate and inflame the respiratory system and prompt allergic responses in horses of all sizes and breeds.
All of Lindsey's Minis are enjoying the steamed hay and thriving at the family's 14-acre hobby farm. While the horses are for fun, Lindsey takes their well-being very seriously. She is a lifelong horse person and a newly certified Equine Sports Massage Therapist. She's grateful to have found Haygain and considers it critical. "It has made a huge difference in my Mini athletes," she reports.