Annoyed with wasting forage and bedding?
The Haygain Forager keeps all the forage in one place within the stable, preventing your horse trampling it through their bedding.

This helps to maintain a more hygienic stable environment and saves time and money.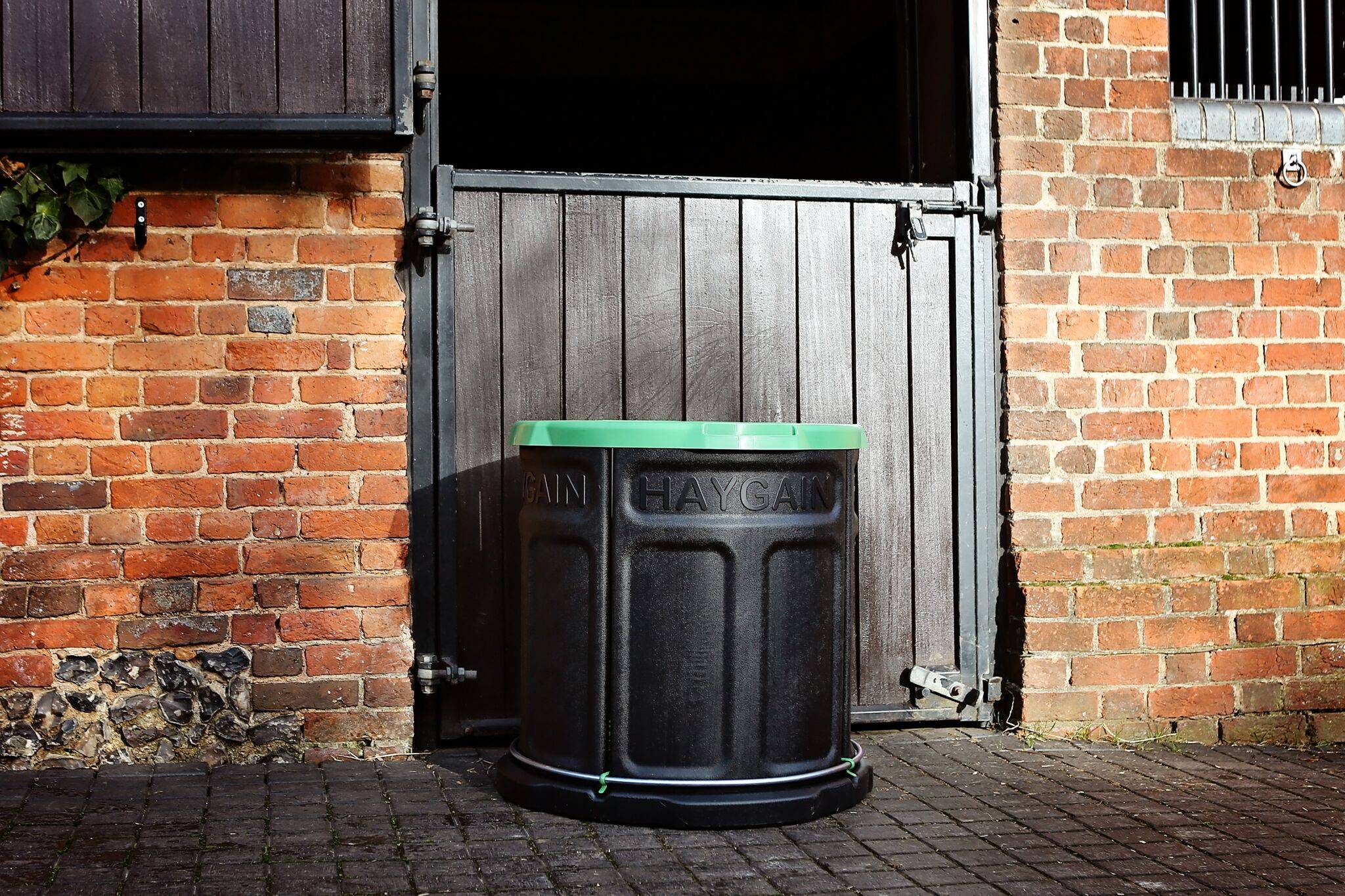 The scientifically-designed Haygain Forager, developed in cooperation with Nottingham Trent University and the Royal Agricultural University, bridges the gap between natural behaviour and stable routine by regulating your horse's eating pace.
What people say
"LOVED by me - using 1 to 2 less bales of shavings per week per stable, and LOVED by my horse - no more spoiled haylage." S Anderson.
"The forager is a really great idea, I love it and so does my horse. It's great to see him 'nibbling' at the hay instead of yanking from a hay net." Jackie L.
"Just love the Forager! Easy to assemble and use. No wasted hay in bedding anymore. Contented horse......he's yet to completely empty the Forager overnight and understood the concept straightaway !! Would recommend to anyone!" A Robinson.
"Excellent way to feed, easy to set up and use and the mare took to it with no issues. no more hay dragged through the bed, much cleaner bed and less wastage all round. wonderful product, well produced. highly recommended" A Cheetham.