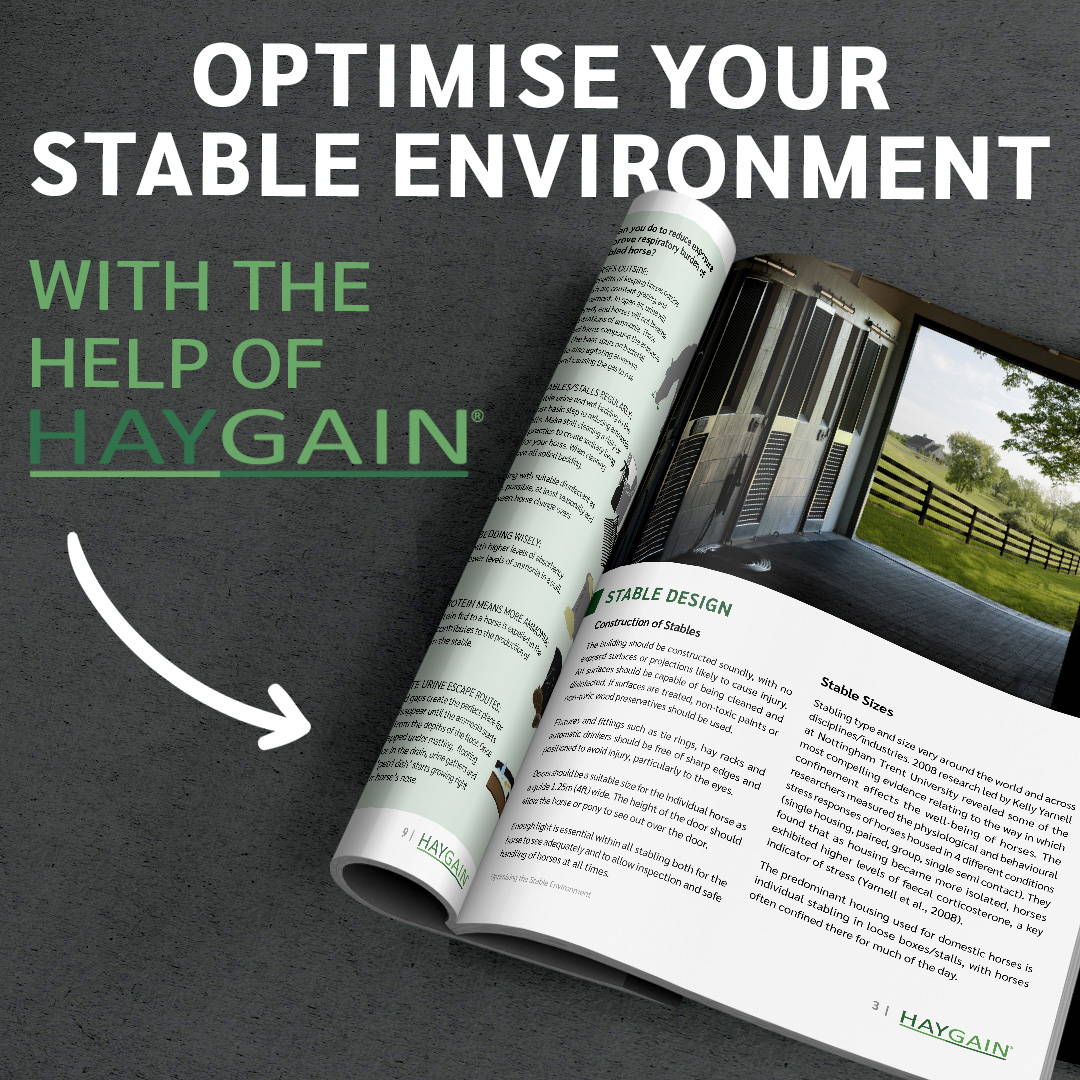 Optimising the Stable Environment
For most of our horses, Fall starts the season of spending more time inside the stable. Our new e-book, Optimizing the Stable Environment, is loaded with tips on keeping our horses happy and healthy through the colder months when indoor stabling is a necessity.
Feeding and flooring methods, ventilation considerations and ways to address our horses' emotional well-being are a few areas covered in this helpful reference.
Whether you're set on improving your existing yard or designing your dream stable, Optimizing the Stable Environment is a must-read.