Get your stable ready for winter
Time to get your stable ready for winter
Summer is fading and time is running out to overhaul your stables before winter sets in. The stable environment is highly influential on your horses respiratory condition.
So what can be done to ensure maximum health?
Deep littering can be a problem
Deep littering has been a common management tool for many years, giving owners the option to do a full 'muck out' a little less often and proving what looks to be a comfortable bed for their horse. The truth? 
You're potentially creating a dusty space and the perfect environment for the production of ammonia. 
Deep litter beds and poorly fitting rubber matting can allow a build-up of urea and bacteria, which in turn releases ammonia causing irritation to the respiratory system and eyes.
A sealed flooring system is needed
Introducing our revolutionary ComfortStall Orthopaedic and Sealed Flooring System, combining three key veterinarian-recommended components to provide multiple benefits for both horse and owner.

An impermeable IronClad TopCover sealed with the sub-flooring, preventing the build-up of ammonia and harmful bacteria

Orthopaedic Precision Foam padding for its unique 'spring in your step' anti fatigue properties and benefits to joint health
Sealed, one piece design prevents build up of harmful urea, its off-gassing of ammonia, and bacteria

More rest and sleep from the energy-returning properties of the foam layer

Non-slip, non abrasive surface that means hock sores are a thing of the past

Horse's joints, tendons and ligaments are supported by the therapeutic properties of a surface that springs back with every step
Life expectancy of 15-20 years, 6 year warranty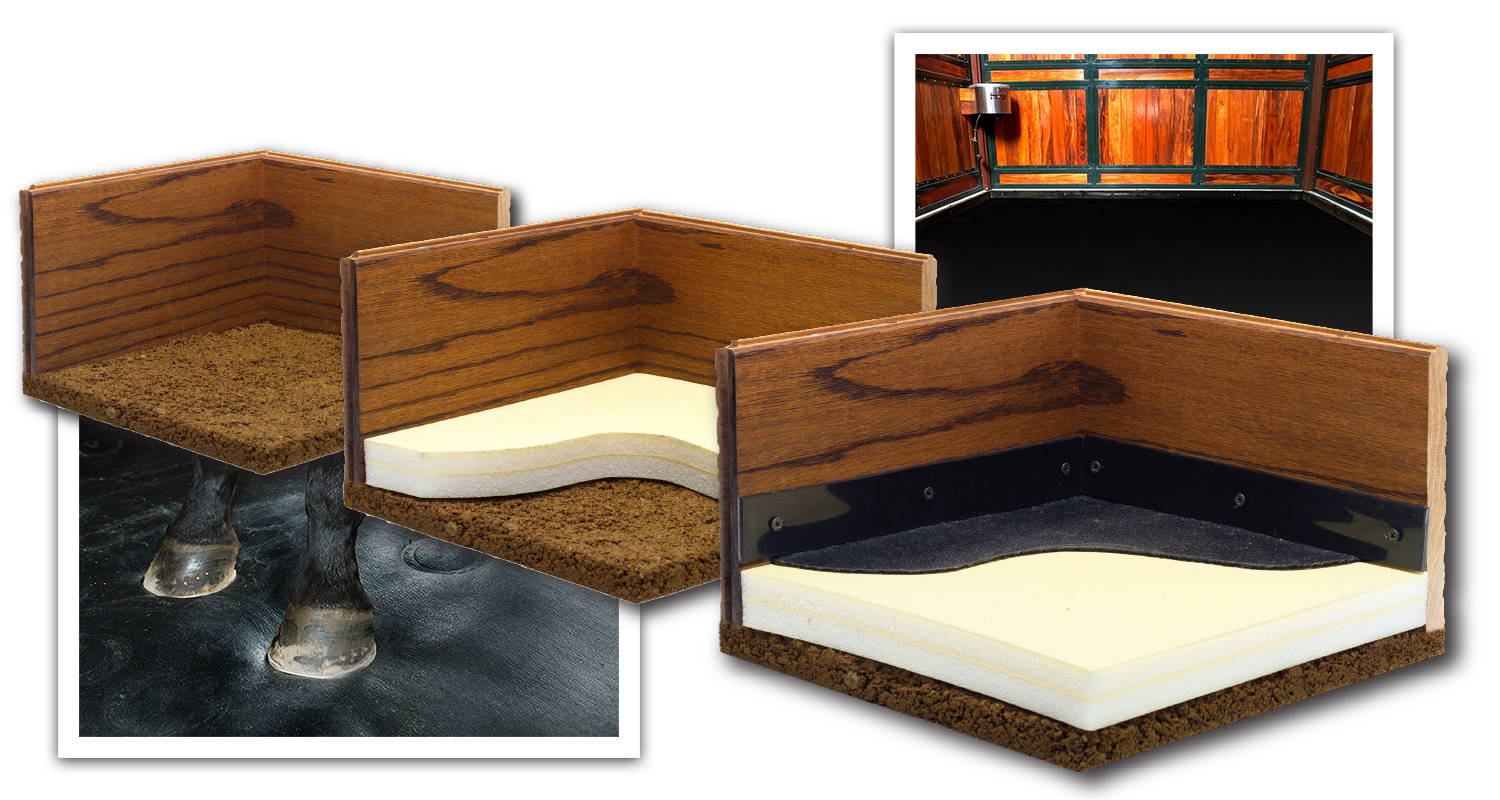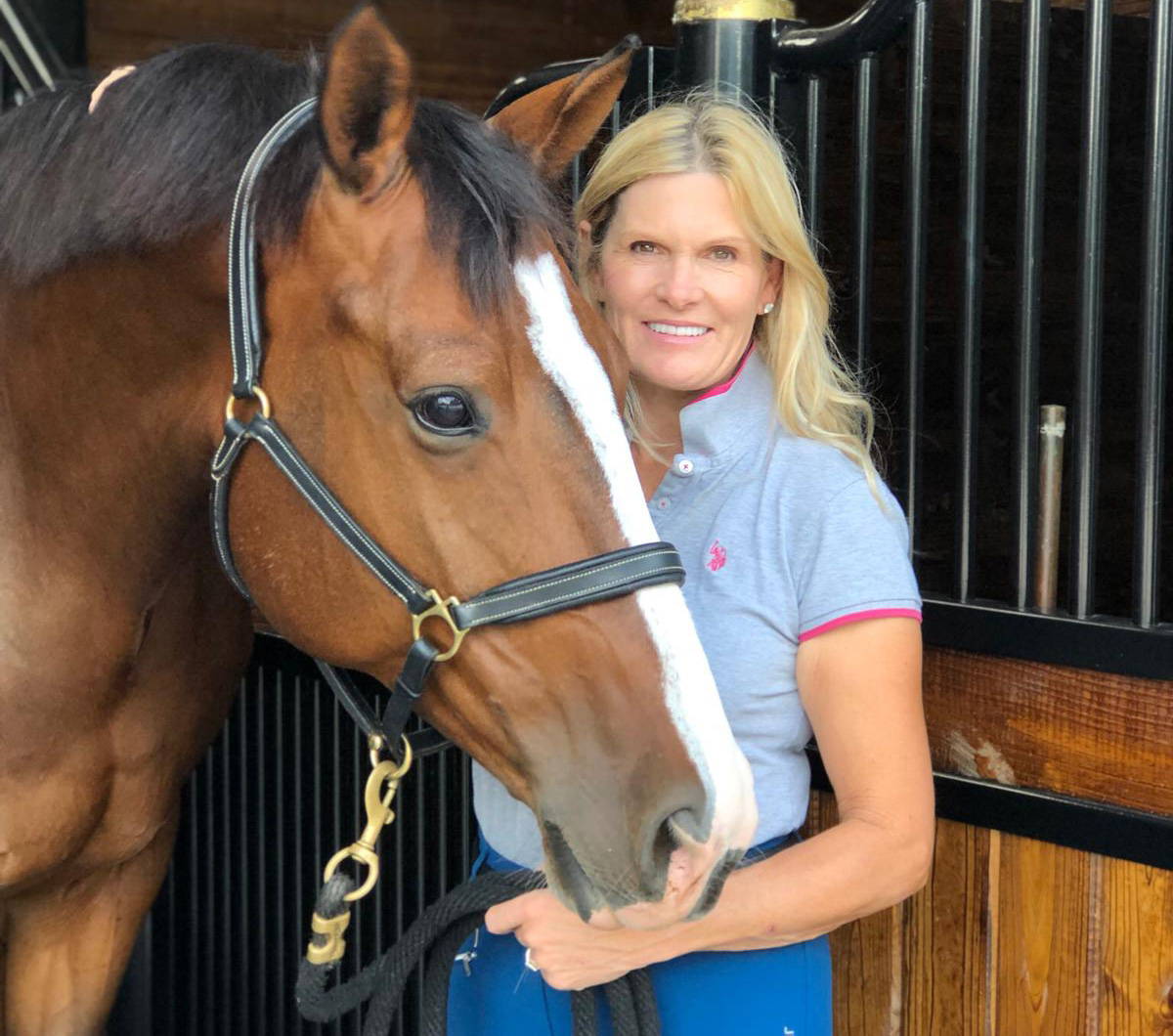 One of Ashley's top horses, the 10-year-old Dutch Warmblood, Mango Eastwood, got hock sores from his previous traditional rubber stall mats, "no matter how many shavings we used." Those [hocksores] have "literally disappeared [with Haygain's ComfortStall]… And he comes out every day raring to go!"
Ashley Holzer, Team USA
4x Canadian Olympian, One Olympic medal, previously Team Canada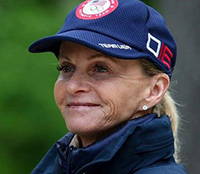 "Nothing but the best for Brentina – safety and comfort come first! We love our ComfortStall products. Brentina has had her ComfortStall system for over 10 years and what a difference it has made. We highly recommend ComfortStall for all performance horses' stalls and trailer floors!" 
Debbie McDonald, Team USA
US Equestrian Dressage Team Chef d'Equipe Olympic medallist, two World Cup medals

"ComfortStall, [...] is durable, affordable and exceptionally beneficial in the ongoing effort of providing excellent care and management of our equine partners. I've been a horse owner and trainer for over 40 years and couldn't recommend it more highly"

Kaye Love
Owner of Fleet Apple, Olympic medallist

"We are delighted with the ComfortStall flooring. The sealed cushioned rubber floor is both comfortable and hygienic [...] entirely sealed so nothing can seep underneath the matts to cause bacteria and ammonia."

Deirdre O'Reilly
Show Jumping, Ireland

An investment that pays dividends.
We have reports of up to 75% savings in bedding costs each year!
What the veterinarians say
"Having a sealed rubber matting system in the hospital is imperative for disinfection between horses [...] Comfortstall provides superior cushioning and has resulted in less bedding being required." 
Kate Allen, BVSc(Liv.), CertEM(IntMed) (RCVS), PhD, Dip ACVSMR Senior Lecturer in Equine Sports Medicine University of Bristol Veterinary School 


"The foam under-surface padding has held up very well! We still have the original foam in all of the recovery stalls since 2005. Overall, it appears to be the best surface we have come across."
Ann Townsend-Pors 
LVT Anesthesia Dept. Equine Hospital, Cornell University Hospital for Animals 


"We set the stable up with half the amount of shavings that we would normally use for a bed and after 6 days we still have not used the number we usually use for setting up a new bed which is very encouraging from a financial point of view' that should keep the bosses happy!"
Mary Gatherer
Head Nurse, Glasgow University Vet School