The only scientifically proven way to purify hay
Steaming with Haygain hay steamer is the only way to ensure you are feeding hygienically clean palatable forage every day.
Steaming hay with a Haygain hay steamer kills 99%** of the mould, fungi, yeast and bacteria in the hay which causes respiratory disease.

Nutrients are retained and palaltability is increased.
**European Workshop for Equine Nutrition, Cirencester, 2010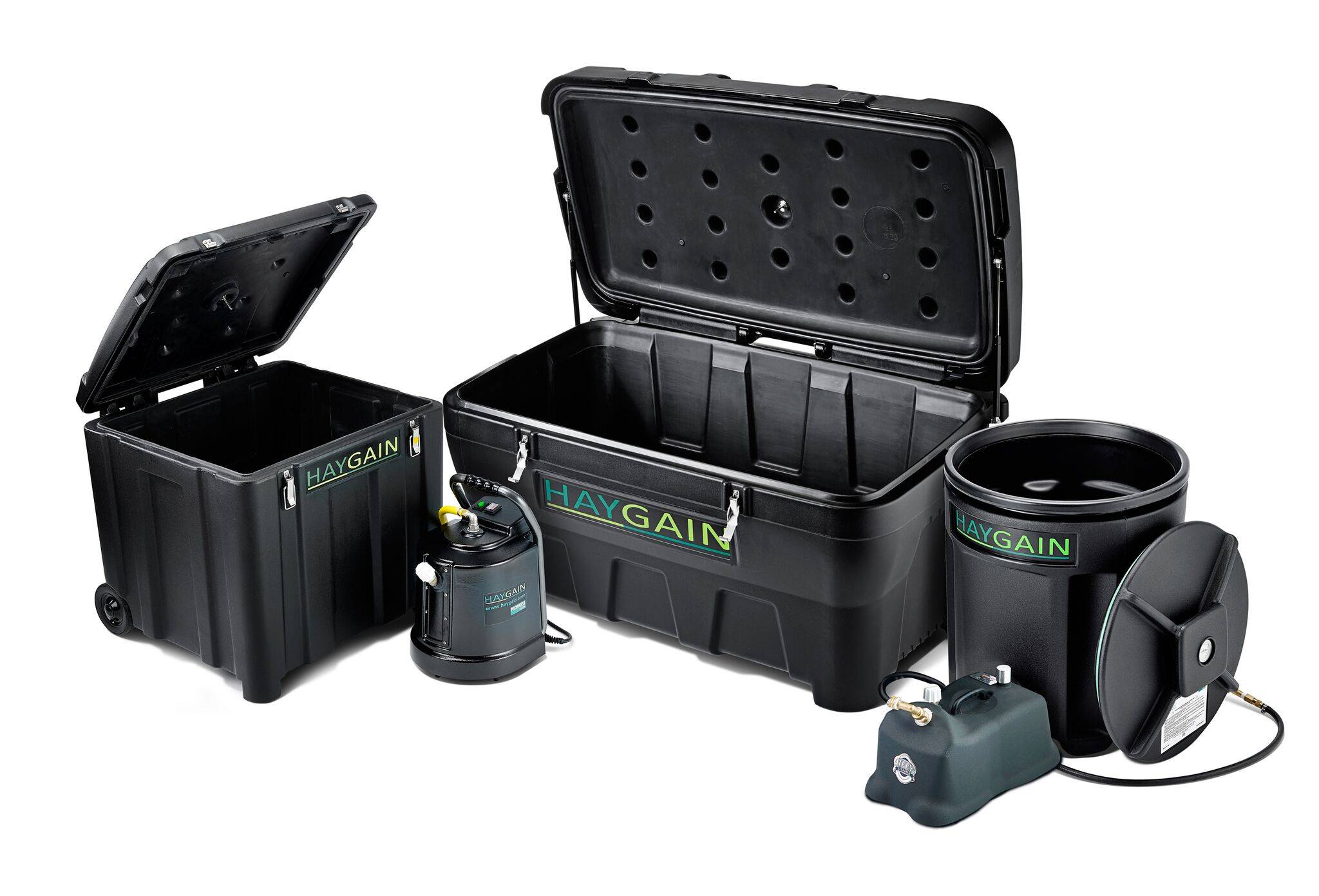 What about other methods of steaming hay?

Steaming with Haygain is very different from using other steamers primarily due to the temperatures of the hay reached inside the Haygain steam chest. These are much higher than for other methods of steaming and actually kill the harmful spores and bacteria.

Without Haygain's patented and proven manifold spike system, steam will be going from the outside in and heat will be lost through the walls of the container- especially during winter.

If the necessary high temperatures are not reached you can in effect create an incubator for bacteria resulting in making the hygiene quality of that forage worse! The Haygain method uses spikes to inject steam into the forage steaming at temperatures above 100ºC and is scientifically proven to work.
How does a Haygain hay steamer purify hay?
Haygain's patented and proven manifold spike system was designed to inject steam from the inside-out and ensures all of the hay is steamed evenly. Its double skinned, thermally insulated hay chest is attached to a purpose-built steam generator that steams the hay for 60 minutes at temperatures that reach 100ºC. This effectively kills harmful mould, fungal spores, bacteria and dust mites.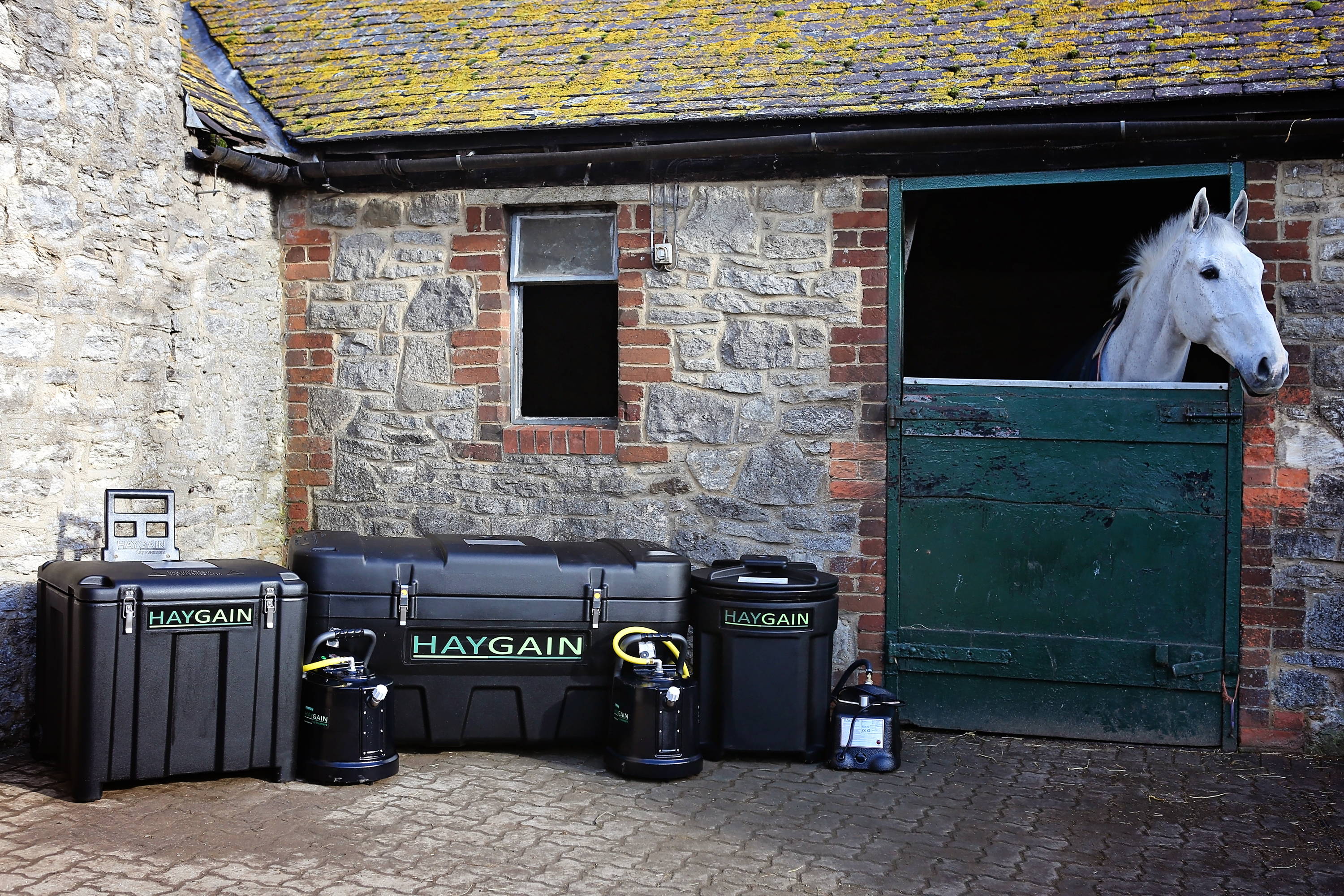 What people say
"We've been using the Haygain Steamer for just over a month and It's made ours and the horses lives so much better. The coughs have disappeared and they are all so much healthier eating steamed (hay) and we're not wasting so much as they love it!" Caroline W.
"I love my Haygain I have always said it is the one item on the yard that we just can't do with out in fact we have just bought our second"
Rebecca B.
"Excellent - would recommend to anyone, I bought my steamer to tempt my fussy mare into eating the hay I had. It was perfectly edible, but was made a few summers ago, so didn't smell as tempting as it once did ... now she's eating two full slices of my older hay, steamed, and her stable is tidy."
Tamsin R.