What people say about ComfortStall
The ComfortStall Flooring System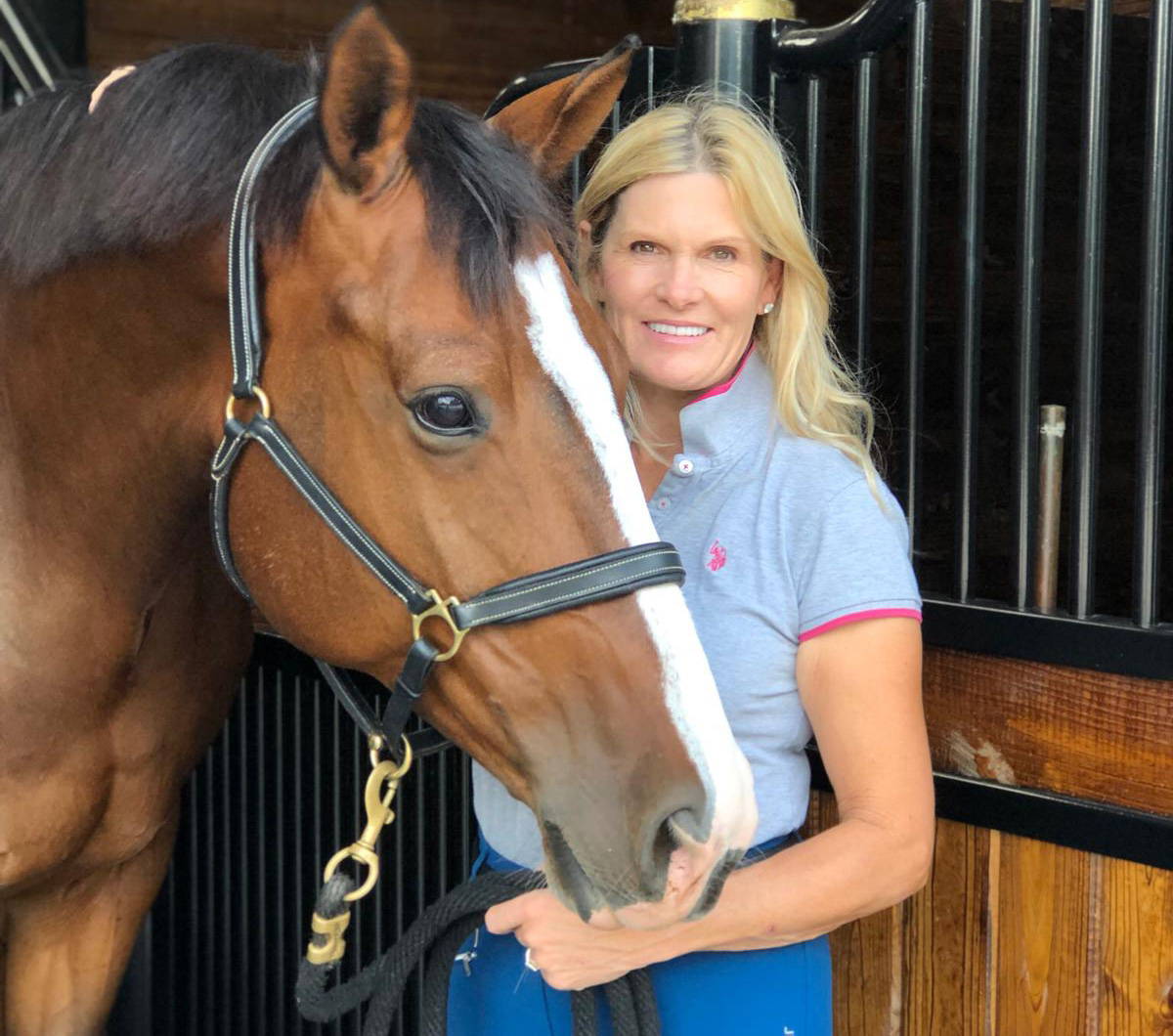 One of Ashley's top horses, the 10-year-old Dutch Warmblood, Mango Eastwood, got hock sores from his previous traditional rubber stall mats, "no matter how many shavings we used." Those [hocksores] have "literally disappeared [with Haygain's ComfortStall]… And he comes out every day raring to go!"
Ashley Holzer, Team USA
4x Canadian Olympian, One Olympic medal
"Overall, it appears to be the best surface we have come across."
Ann Townsend-Pors, LVT Anesthesia Dept.
Equine Hospital, Cornell University Hospital for Animals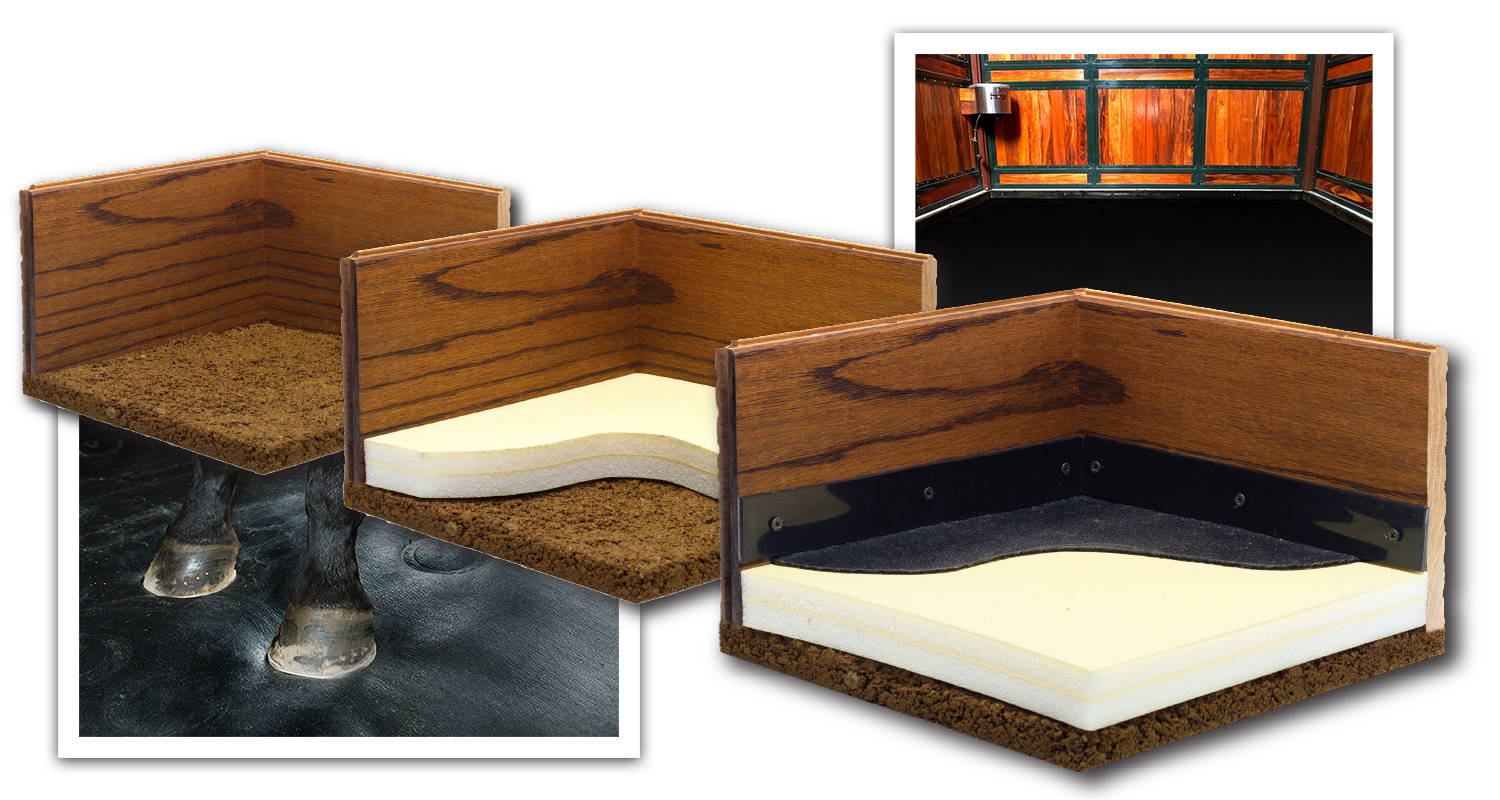 The stable environment is highly influential on your horses respiratory condition. So what can be done to ensure maximum health?
Deep bedding. Used as a common management tool for many years, giving owners the option to do a full 'muck out' a little less often and proving what looks to be a comfortable bed for their horse. The problem? You're potentially creating a dusty space and the perfect environment for the production of ammonia. 
Lack of body and joint support. Concrete and matting lack the support needed in the stable, creating issues like hock sores, the need for stable bandaging, and a lack of support and the thermal insulation needed. Deep bedding is used but this then reduces the air quality.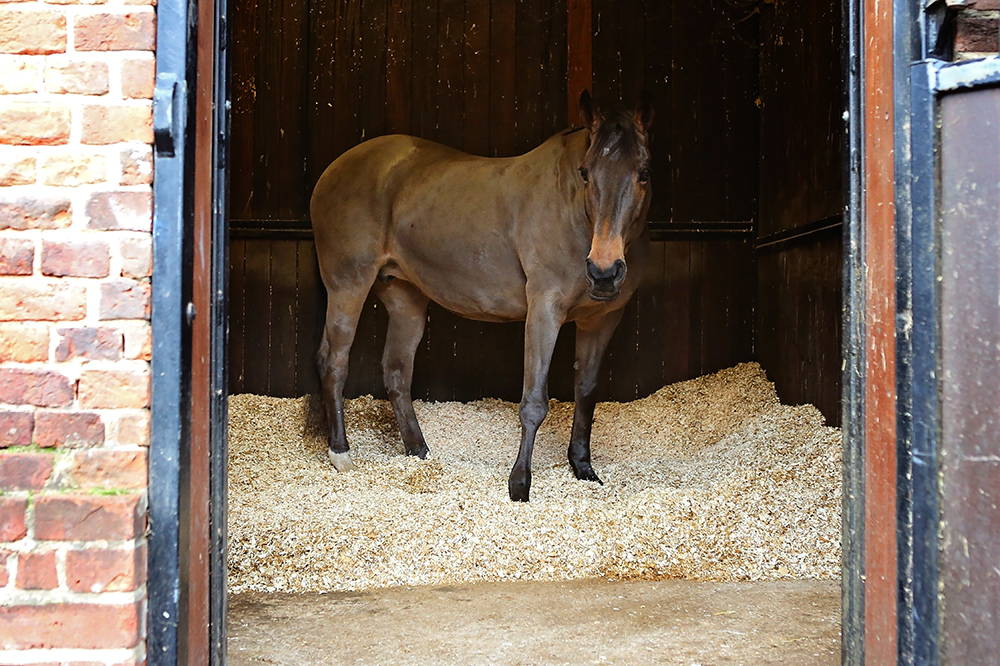 A cushioned, sealed flooring system is needed
Introducing our revolutionary ComfortStall Orthopaedic and Sealed Flooring System, combining three key veterinarian-recommended components to provide multiple benefits for both horse and owner. 
An impermeable IronClad TopCover sealed with the sub-flooring, preventing the build-up of ammonia and harmful bacteria


Orthopaedic Precision Foam padding for its unique 'spring in your step' anti fatigue properties and benefits to joint health
ComfortStall is the veterinarian recommended padded and sealed flooring system that goes beyond comfort, resulting in healthier horses, better air quality in the stable, and substantial cost savings.
Horse's joints, tendons and ligaments are supported by the therapeutic properties of a surface that springs back with every step

More rest and sleep from the energy-returning properties of the foam layer

Non-slip, non abrasive surface that means hock sores are a thing of the past

Sealed, one piece design prevents build up of harmful urea, its off-gassing of ammonia, and bacteria
And significant cost savings
Quality stall flooring is a barn feature that pays off.
ComfortStall has made the need to use shavings for protection from the native floor obsolete.
Less shavings = less labour + smaller manure pile + no maintenance = reduced costs. Owners who have installed ComfortStall report reducing bedding costs as much as 75% - without sacrificing comfort!