About Haygain Hay Steamers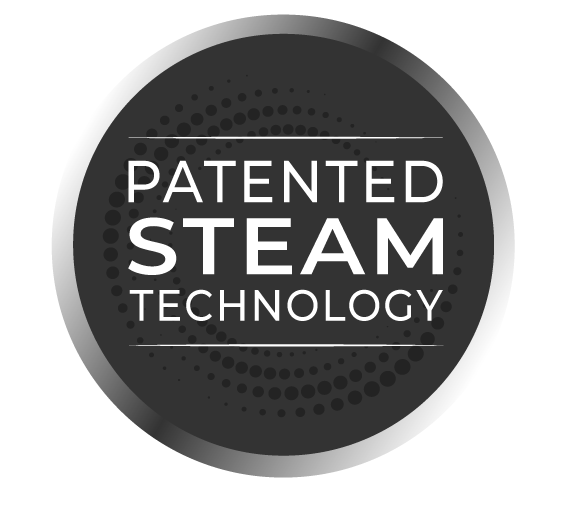 Even the best quality hay can be full of pathogens such as dust, mold and bacteria.

Soaking hay can increase the bacteria contact by almost 150 %.

88% of horses have some form of Airway Inflammatory Disease.
Haygain Steamers are the only scientifically proven way to eliminate up to 99% of dust, bacteria, fungi and mould found in hay and haylage that can cause serious health issues. Steamed hay offers a number of health benefits:
Respiratory Health - prevents incidents of inflammatory airway disease by 65%.

Digestive Health - Promotes healthy digestion to prevent and treat mild to severe issues.

Hydration - Steamed hay has an increased water content of almost 3 times.


Palatability - it is the proven choice for horses over dried or soaked hay or even haylage.


Skin Conditions - helps the sensitive horse with allergy related issues.


Performance - clean, palatable and hydrating hay is a key requirement for keeping horses in top condition.

Even the best quality hay can be full of pathogens such as dust, mould and bacteria.

Soaking hay can increase the bacteria contact by almost 150%.

88% of horses have some form of Airway Inflammatory Disease.
Professor Meriel Moore-Coyler, Graduate Dean of the Royal Agricultural University, Cirencester, give us her five reasons why horse owners should be steaming their forage.
Developed and tested with The University of Bristol and The Royal Agricultural University, UK, Haygain's hay steamer has three unique features: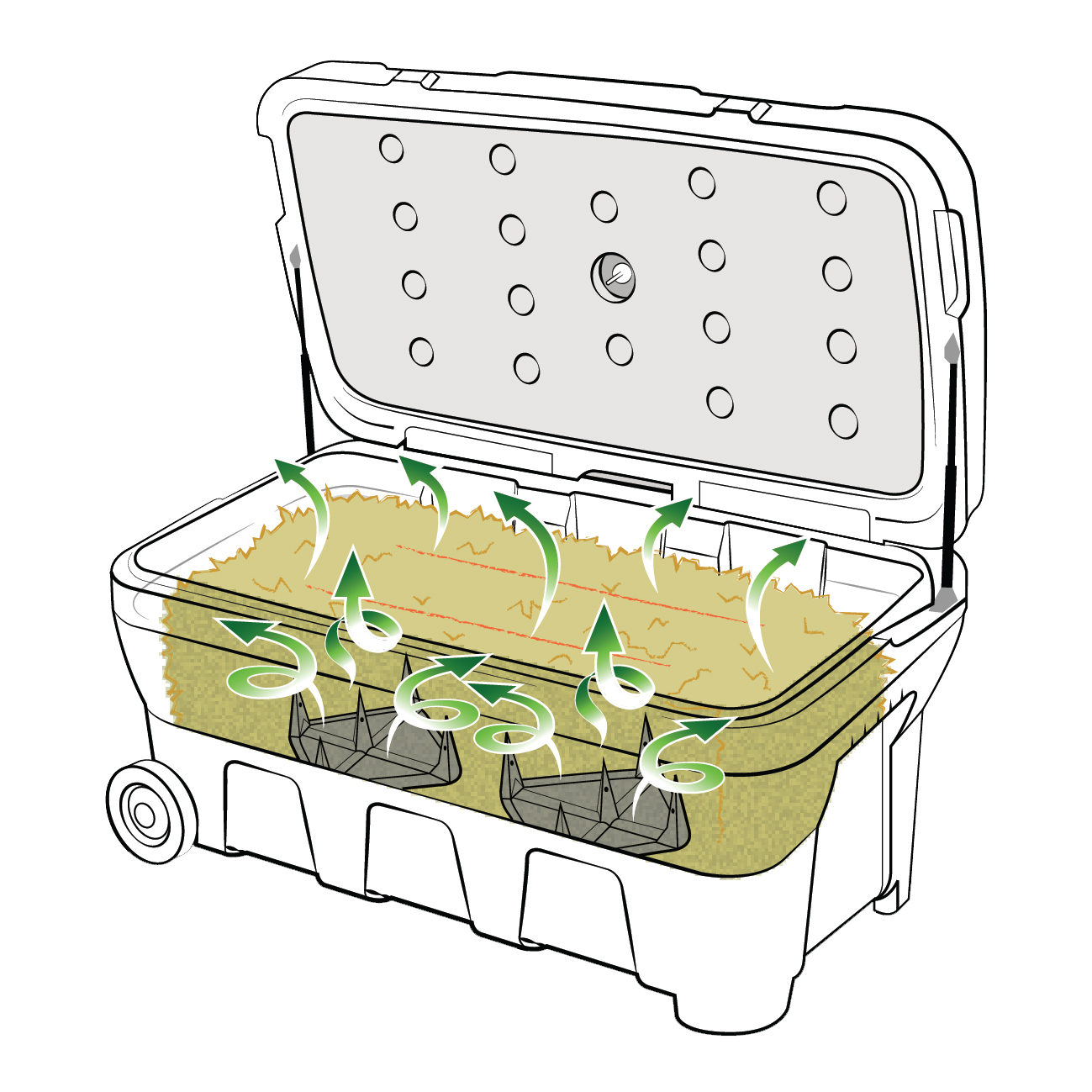 Patented manifold system which is designed in a deltoid configuration resulting in the most effective way for injecting high temperature steam evenly throughout the whole bale of hay. A bale of hay is steamed from the inside out!

Thermally double insulated chest which enables the injected steam to reach ultra high temperatures, around 100oc. The aluminium materials used for the manifold, help to raise the temperature in the chest, increasing the efficiency of the unit.

Robust steam generator which ensures the steam can reach over 100oc effectively killing the mold, fungi, yeast and bacteria and reducing up to 99% of respirable dust particles.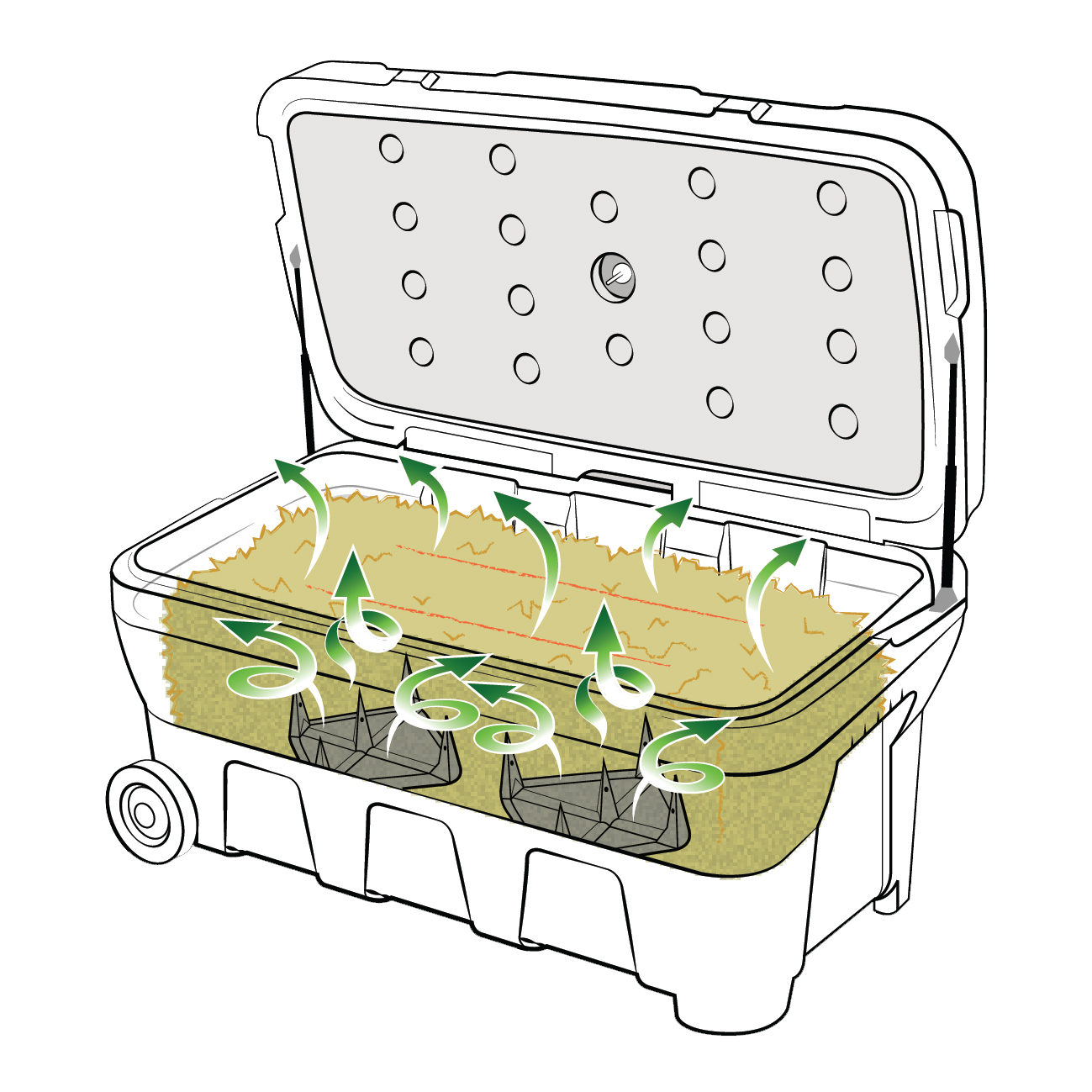 How can I fit steaming into my daily routine?
Steaming hay with Haygain couldn't be easier, as is fitting it into your daily routine. Steaming takes around an hour and your steamer can be fitted with a timer to switch it off at the right time. During this time you can get on with your daily routine or riding your horse.
Steamed forage can be fed straight away but it can also be left in a Haygain Bale Bag or a clean environment for 24 hours meaning that you can steam in advance.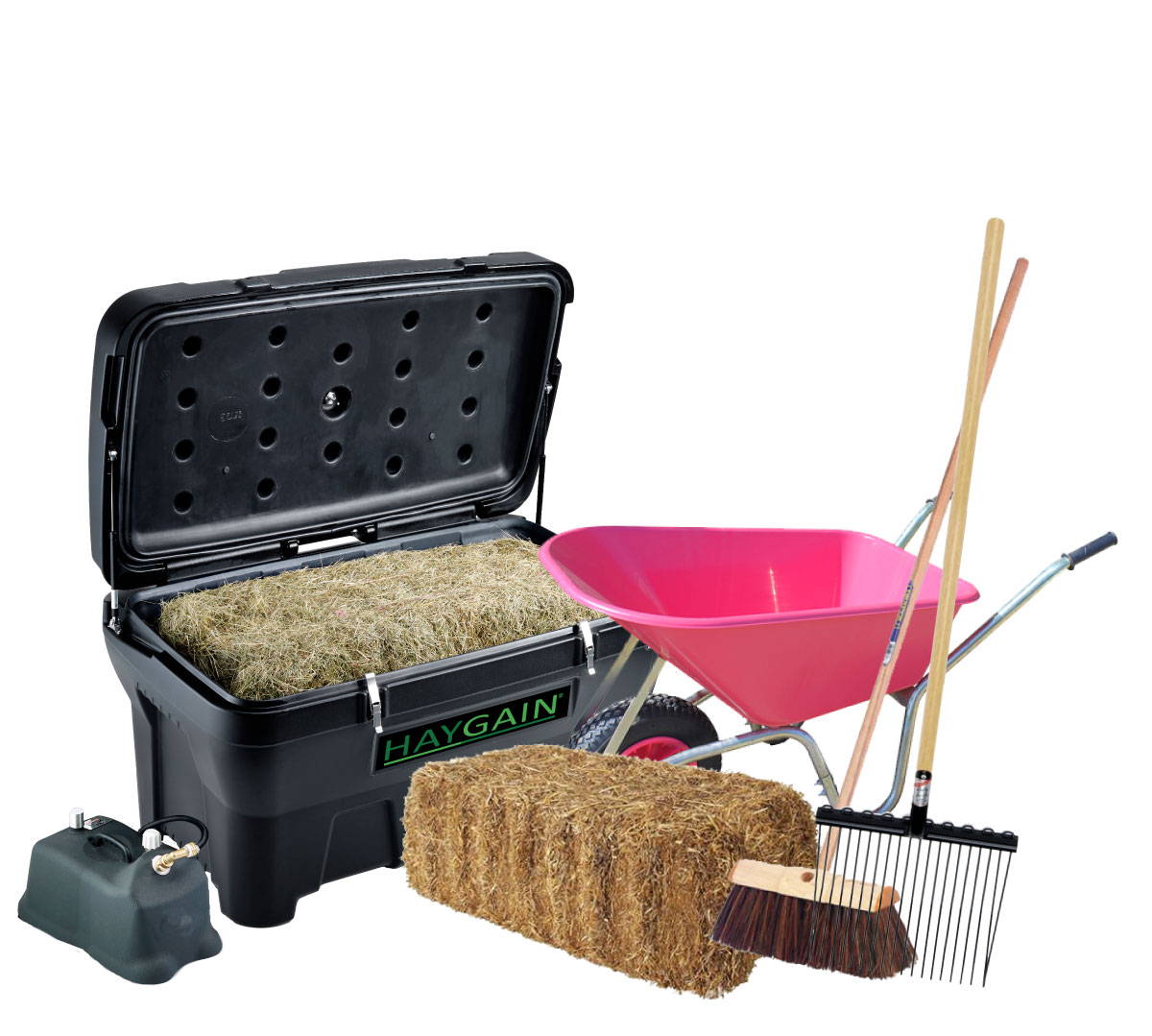 Who uses Haygain Steamers?
Haygain Steamers were developed by riders for riders. The scientifically proven health benefits of steaming hay with Haygain mean that they are used and recommended by veterinarians, professional riders, horse owners, trainers and scientists all over the world.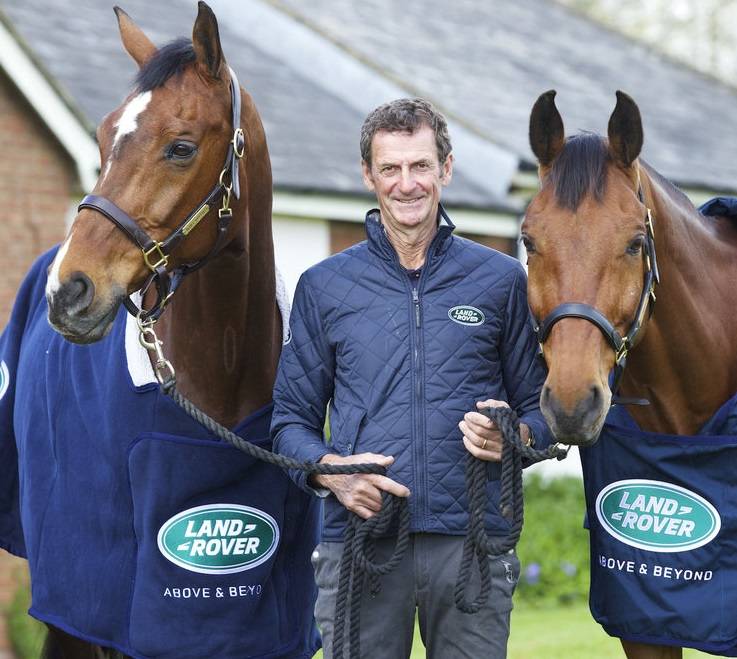 More and more professional riders are turning to steamed hay every day!
"We all know that dry hay - even of the best quality contains dust that affects horses' respiratory system. So to be sure my forage is clean, and free of any dust or spores, I use Haygain."
Sir Mark Todd

6 Olympic medals, 4 World Championships, FEI Rider of the 20th century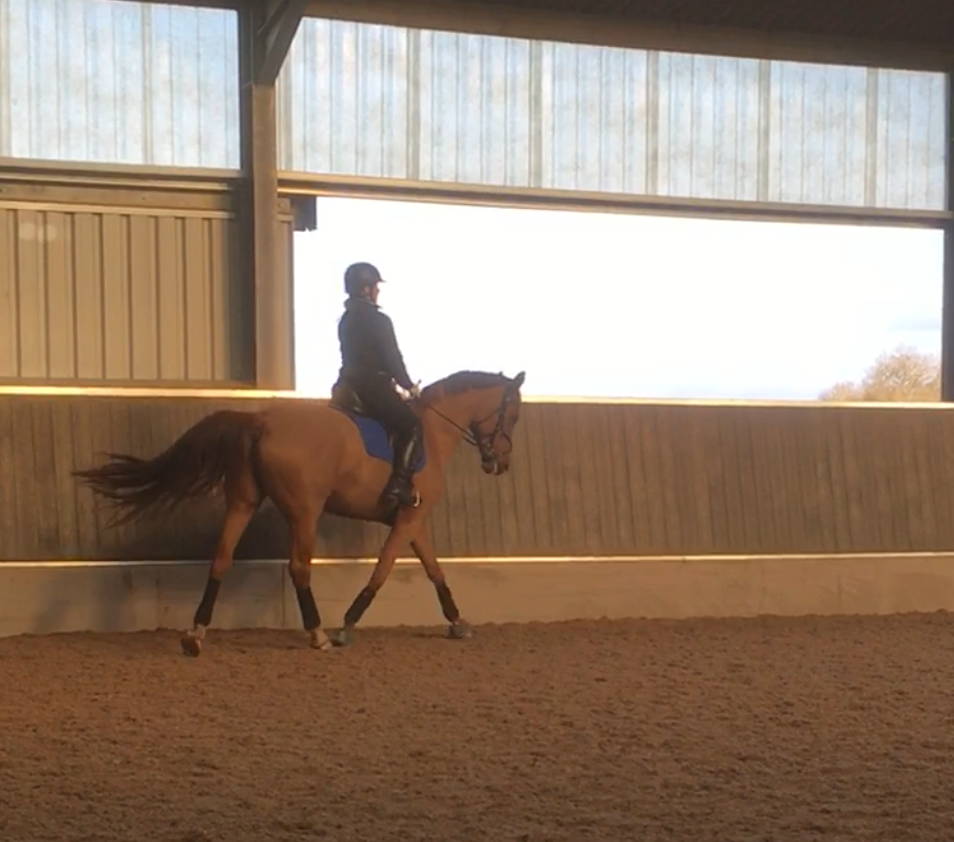 Horse owners, just like you, swear by Haygain steamed hay.
It has made a huge difference, we have a 21 yr old TB on it, who 3 years ago was on ventapulmin for a cough, since being on steamed hay, we have not needed anything for her. We are really pleased with the steamed hay. The horses are happy and healthy. I wouldn't go back or change it, it makes life a lot easier, especially when we do not need to soak hay, the yard also smells nice!"

Emma Briggs
Amateur dressage rider,UK
.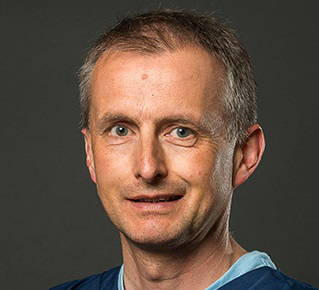 Haygain products are endorsed by well known veterinarians all over the world.
"Newmarket Equine Hospital has had a Haygain hay steamer at the hospital since 2009. It is in regular use providing steamed hay for in-patients either at the owner's request or where it has formed part of the clinical management of a horse. We have found it particularly useful in the production of a soft and highly palatable dust-free forage source."

Mark Hillyer BVSc PhD DipECVS
Newmarket Equine Hospital
Choose the model right for you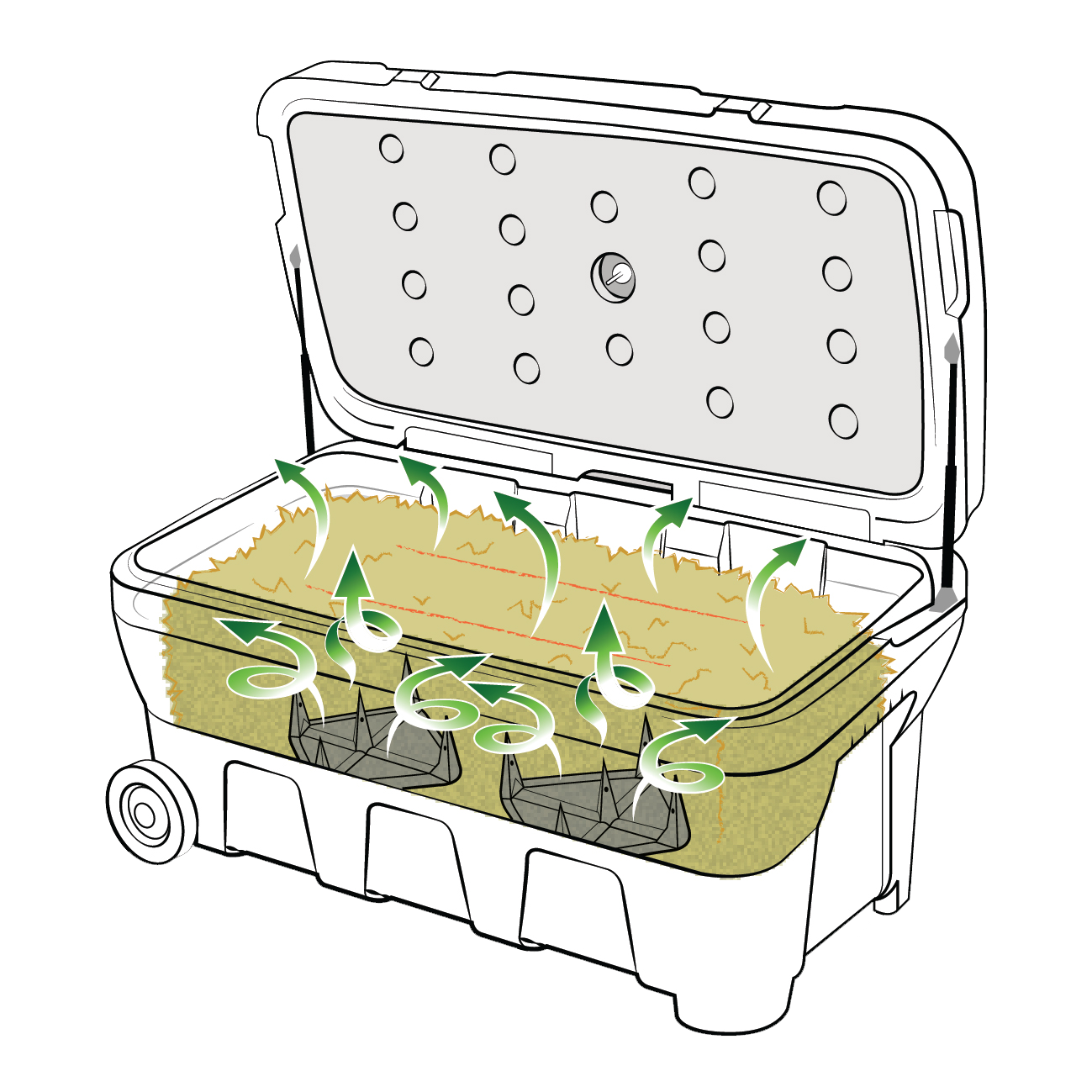 What are the health benefits?