Try before you buy
Not sure you're ready to purchase a Haygain hay steamer?
Why not try before you buy - it couldn't be easier, just pay a small trial fee along with a fully refundable deposit to try our steamer for 2 weeks.
If you decide to keep after the 2 weeks you will just pay the outstanding purchase price amount (the normal retail price less the trial fee and deposit) – so effectively a free 2 week trial.
If you decide to return after the two weeks you will need to simply repack the unit as received, contact us to arrange collection and we will refund your deposit. Collection cost, along with delivery cost, are free of charge.
Trial fees are: HGOne £100, HG600 £150, HG2000 £200 (*T&Cs apply)
Fully refundable deposit: HGOne £200, HG600 £300, HG2000 £400
Just call us today on 0333 200 5233 to discuss, or chat to us using the chat box bottom right of the screen.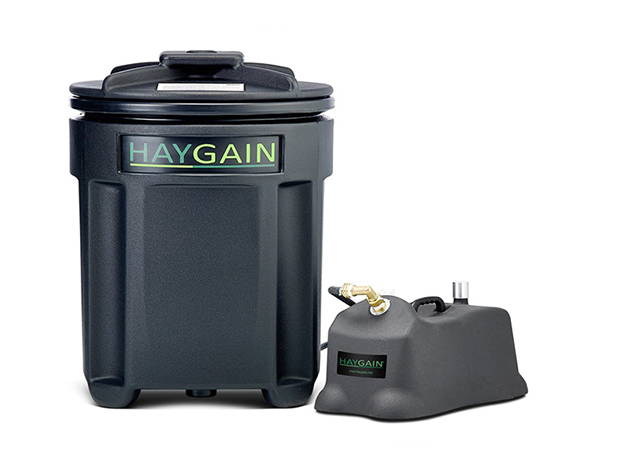 HGOne - trial fee £100 (normal retail price £695)
Feeds one horse
Ideal for everyday use on the yard, lightweight and compact: easy to take to shows
Holds up to 7kg of forage either in a haynet or loose wedges
Dimensions: 565mm diameter x 737mm height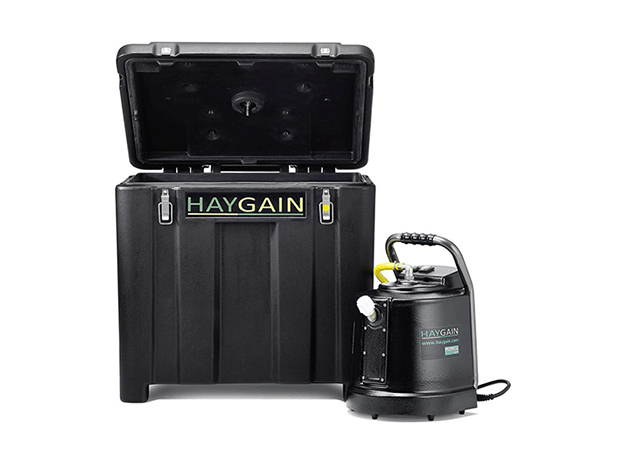 HG600 - trial fee £150 (normal retail price £1325)
Feeds 2-3 horses
Dimensions: L x 720mm D x 690mm H x 700mm
Holds up to 15kg of forage either in a haynet or loose wedges (the equivalent of half a bale of hay or up to 15kg of loose hay* or haynets)
Includes wheels and a robust extending handle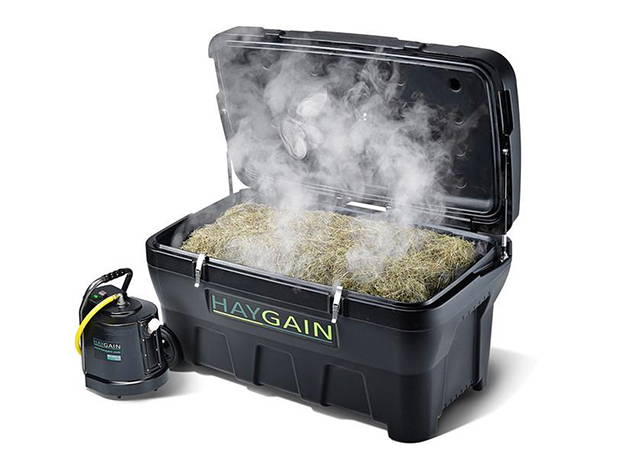 HG2000 - trial fee £200 (normal retail price £2095)
Feeds 4+ horses
Includes wheels for easy transportation
Holds up to 35-40kg of haylage or a fully strung bale
Dimensions: L x 1449mm D x 815mm H x 750mm
 
*T&Cs: During trial period user has to maintain the unit in good condition and retain all packaging. If the user decides to return the unit at the end of the trial period he/she will need to re-pack the unit in the supplied packaging ready for collection. User to contact Haygain to arrange collection. Collection cost is covered by Haygain. User agrees by paying the deposit and trial fee that they are obliged to pay the outstanding amount if they decide to keep the unit at the end of the trial period.