Steam Powered Successes in Tokyo
Seeing these equine stars dance, gallop and soar on the world's biggest stage was ample reward for Haygain's contributions. And we can't help but brag a bit and recap the stories behind why a few of these athletes rely on Steamed Hay.
Haygain is all about helping horses be healthy and capable of performing at their peak. Steamed Hay-powered equine athletes did exactly that in dressage, eventing and show jumping competition at the Tokyo Games. Several earned medals and many more did their riders, support teams and countries proud by giving their all and finishing strong.
Along with lavishing praise on their equine partners, Olympic equestrians were universal in sharing credit for their success with those behind the scenes. Haygain is proud to be among them.
"There are so many variables we worry about when traveling to overseas championships with our team horses," says Susan Johns, DVM, the USET Land Rover Eventing Team Veterinarian, of Haygain's help.
"In addition to the different allergens and dust they encounter in a foreign country, often we have to switch them to a different forage entirely. Haygain helps alleviate the stress that comes along with changing a significant portion of the horse's diet so we can concentrate on other things — like making sure they're feeling and performing at their best on the world stage."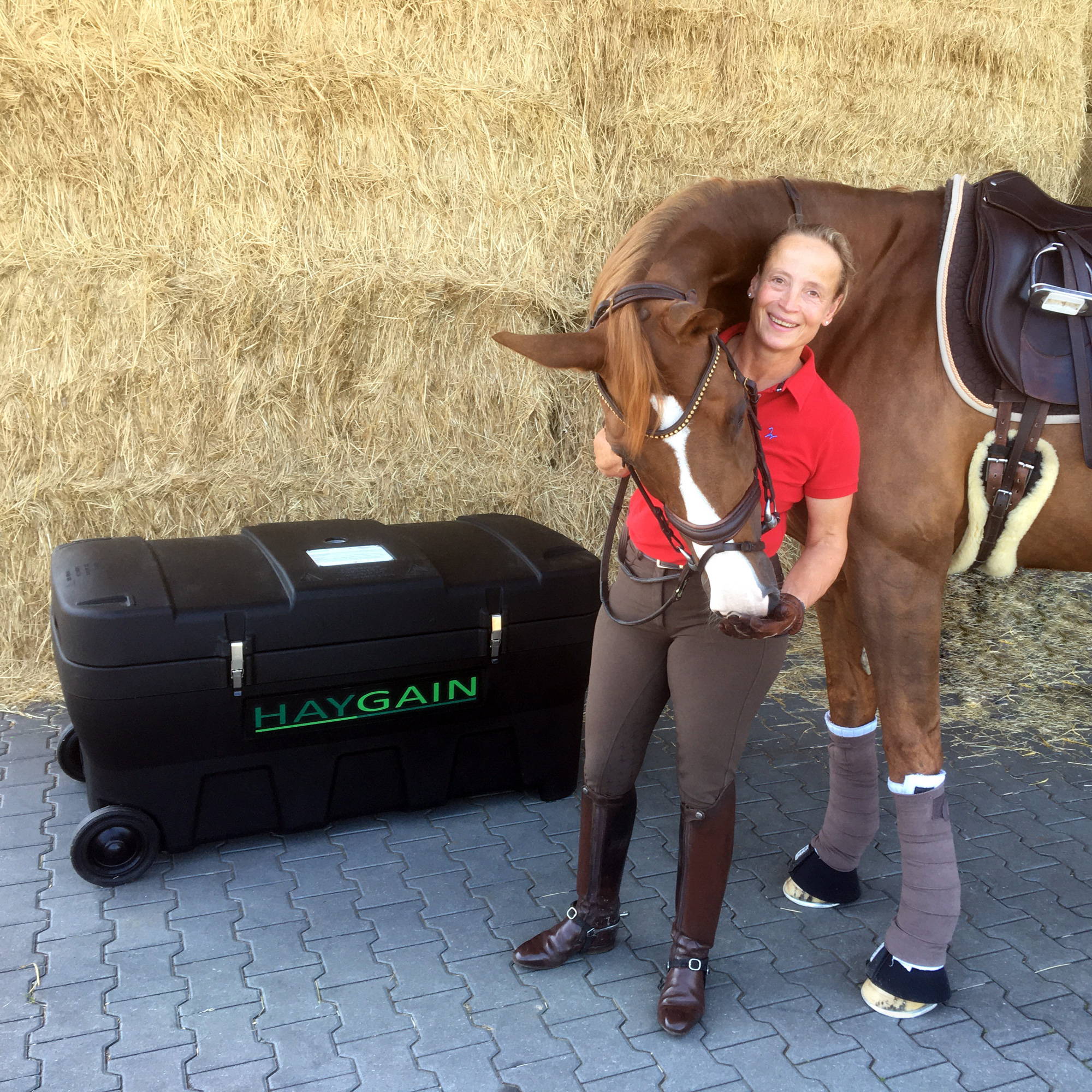 In helping several riders and teams have access to High Temperature Steamed Hay in Tokyo, Team Haygain surmounted several hurdles of its own -- most of them logistics related to COVID and the unique electricity supply in Japan. (Haygain also helped teams have Steamed Hay in the pre-export quarantine in Aachen, Germany).
Seeing these equine stars dance, gallop and soar on the world's biggest stage was ample reward for Haygain's contributions. And we can't help but brag a bit and recap the stories behind why a few of these athletes rely on Steamed Hay.
Eight of the top 10 show jumping teams had an assist from Haygain Steamed Hay. That includes the Gold Medal Swedes and the Silver Team USA. Both thrilled the world with their remarkable performances throughout the competition and especially in a jump-off that all came down to speed.
While the USA's Jessica Springsteen attracted legions of new fans to the sport, the rider and Haygain ambassador herself was laser-focused on the huge hurdles she and Don Juan van de Donkhoeve faced in the arena.
"With Haygain's help, I can make sure the hay wherever I go is never dusty," noted Jessica early in her embrace of Steamed Hay. "It's bacteria-free, so my horses don't have any issues during competitions."
Team USA's anchor pair, McLain Ward, and Beechwood Stables' Contagious, laid it all on the line in the Friday night jump-off. Knowing their time, Sweden's anchors, Peder Fredricson and All In, continued their remarkable Olympic streak with a gold-clinching time. Contagious doesn't have All In's backstory (yet!) but he has overcome some challenges to get to the top.
A few years ago, Contagious had a classic example of subtle respiratory challenges that can easily go unnoticed. "Even when he was fit, he'd sometimes lose steam at the end of a course," noted his at-home groom, Owen Rogers. It did not present as any kind of major health issue, but the meticulous care team at Ward's Castle Hill Farm wanted to address it. They turned to Steamed Hay for its ability to reduce respiratory irritants and allergens in his hay. Over three rounds of team jumping, there was certainly no hint of respiratory limitations.
This discipline's team and individual podiums were heavily stacked with Haygain Hay Steamers. Team Gold and Individual Silver Medalist, Germany's Isabell Werth, leads that list. She's followed by fellow Haygain believer Charlotte Dujardin, Team and Individual Bronze Medalist. "We like to keep things as simple and natural as possible, and feeding clean hay is a great way to do that," explains the triple Olympic Gold medalist from 2012 and 2016.
USA Team Silver medalist Steffen Peters is relatively new to Haygain. His partner, Suppenkasper is now the world-famous #RaveHorse thanks to TikTok fame generated by his lovely Freestyle performance. Suppenkasper never had any health issues that led to adding Steamed Hay, but Steffen considers it an "integral part of our health program for our horses," he said during a spectacular string of successes in Florida early this year. "We have seen great improvements in their performance and overall wellness!"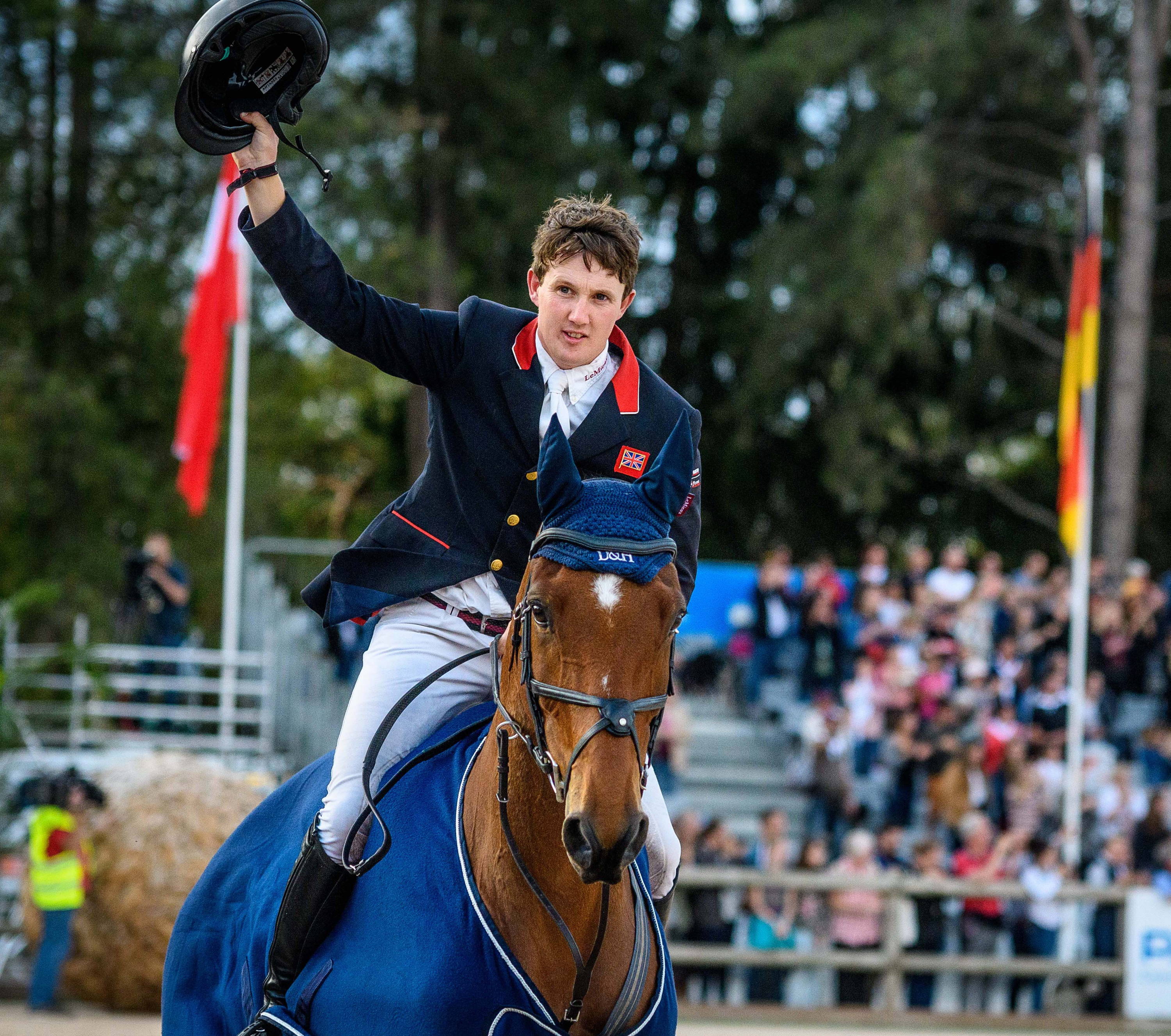 In eventing, at least half of the top 10 teams included devout Haygain Hay Steamers, including members of the Gold British and Silver Australian teams.
Britain's Team Gold and Individual Silver medalist Tom McEwen, in fact, recalls Haygain "making immediate sense to me." As one of Haygain's earliest adopters, he only recently replaced the original Hay Steamer he purchased shortly after its 2009 commercial debut.
"We steam as a preventative measure," Tom explains. "I think the Haygain Steamed Hay seriously helps them. It's especially important because they do such strenuous activity. Haygain, for us, is really about peace of mind: knowing that we are surpassing the requirements for our horses."
For the humans in the equestrian partnership, that peace of mind may be Haygain's greatest benefit: knowing they've provided their horse every health advantage possible.